Valley Forge Road Re-Opens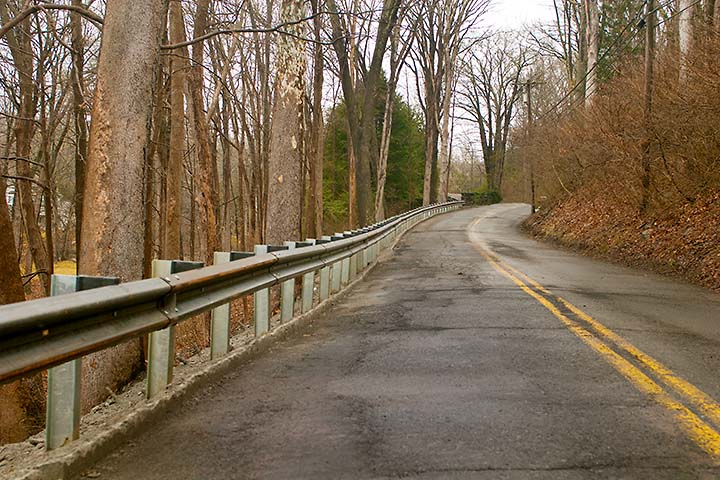 All of Valley Forge Road is open again, as work to rebuild a dangerously eroded slope is complete. The road had been closed since mid-December between Old Stage Coach and Davis Hill roads.
Construction finished fairly close to schedule, delayed briefly while new guide rails were slow to arrive. Final bills are not yet in, but it appears the project may have come in slightly under budget.
The slope was rebuilt by driving a large number of 15-foot steel rods into the hillside, encasing the rods in a steel mesh supported by timbers, and covering the entire structure with concrete.
Pavement in the construction area was rough to begin with, and still is. The contractor managed to not cause any further damage to the surface, which will likely get at least a short-term coat of asphalt in the spring.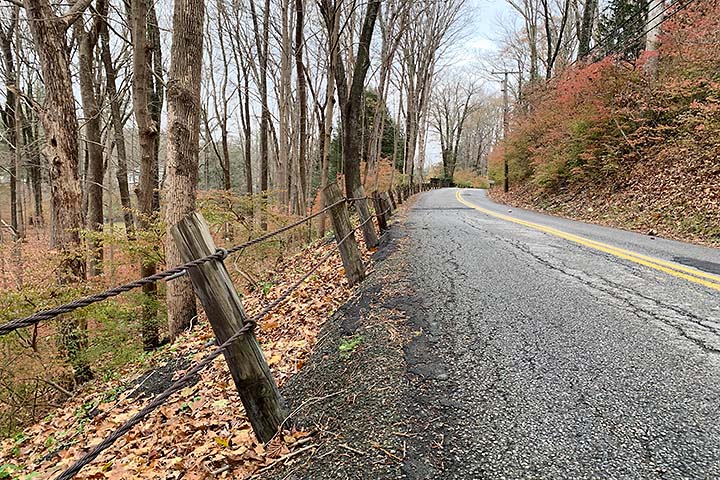 The "before" shot.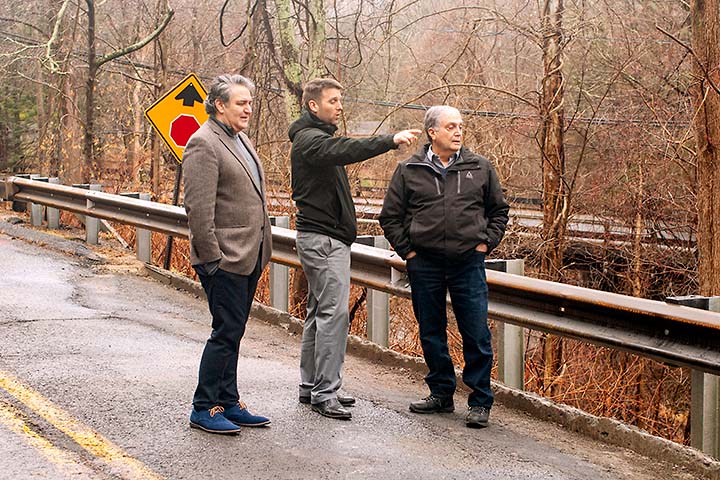 First Selectman Chris Spaulding, Town Administrator Jonathan Luiz, and Public Works Director/Town Engineer John Conte made a final inspection on Thursday.