Weston Hosts Robotics Competition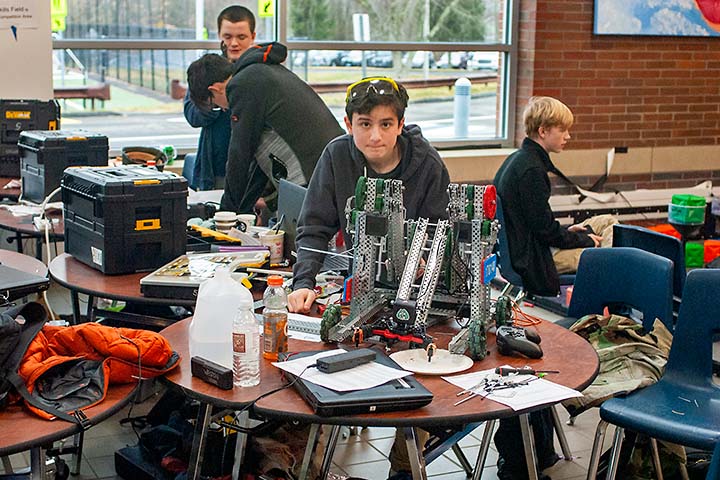 On February 1, over 65 student-led teams from middle and high schools in Connecticut, Rhode Island, Massachusetts, and New York competed in a VEX Robotics tournament at Weston High School.
Teams sent into battle robots that they designed, built, and programmed. In a race against the clock called Tower Takeover, machiness picked up and stacked large plastic blocks and reached up to deposit some in a basket.
Weston teams did well. None reached the finals, but head coach Rebecca Kaplan said two Weston Middle School teams, based on their season performance, have already qualified for the New England regional championship tournament later this month. Weston High School teams are headed to the regionals in March.
Teams that reach the state competition and excel can qualify for the ultimate title at the VEX Robotics World Championship, where more that 60 countries participate.
An interesting feature of Saturday's competition was one where, after competing in qualifying rounds and skill challenges, teams formed alliances and competed jointly with peers from other schools.
First Selectman Chris Spaulding welcomed everyone to Weston. State Senator Will Haskell attended as well, and praised the program as helping students "learn skills that will help them thrive in a 21st century workforce."
The competition was organized by Ms. Kaplan. Bob and Sarah Barasch recruited and coordinated an army of volunteers and spread the word about the event. It was the first of its kind hosted in Weston. It ran all day, and without a hitch. See highlights in the 1-½ minute video below, and after that, a few photos from the event.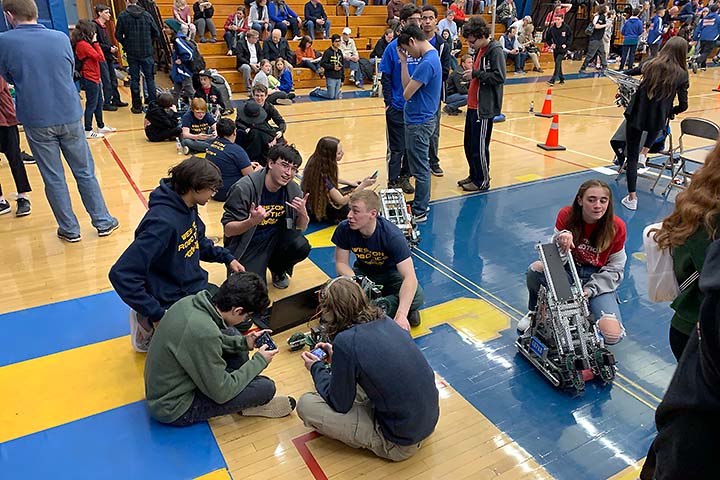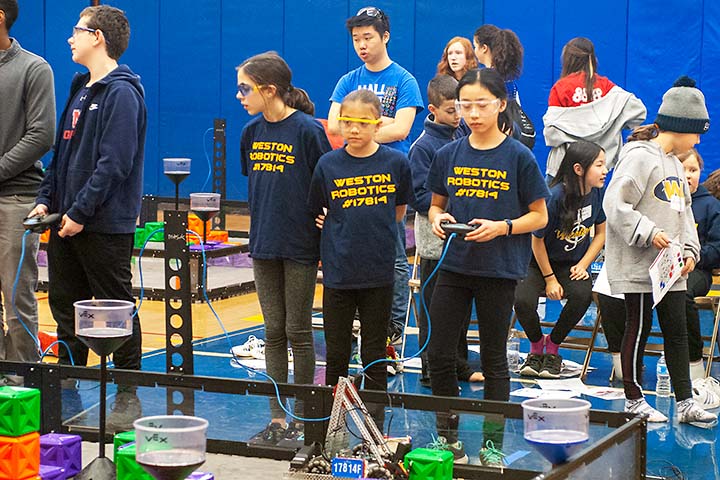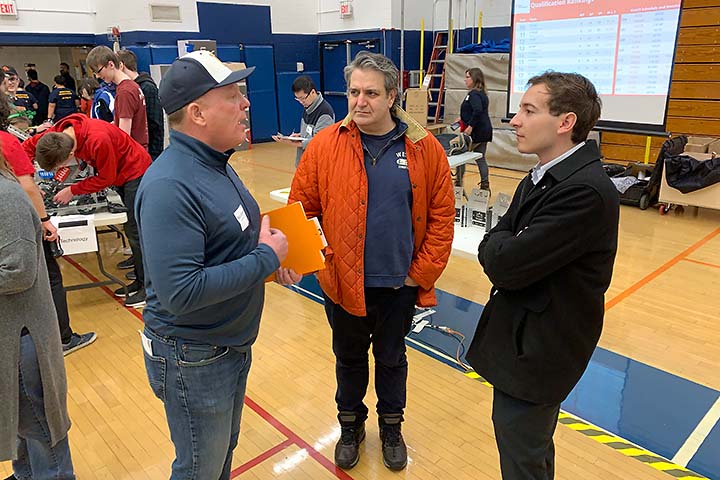 Bob Barasch, First Selectman Spaulding, Senator Haskell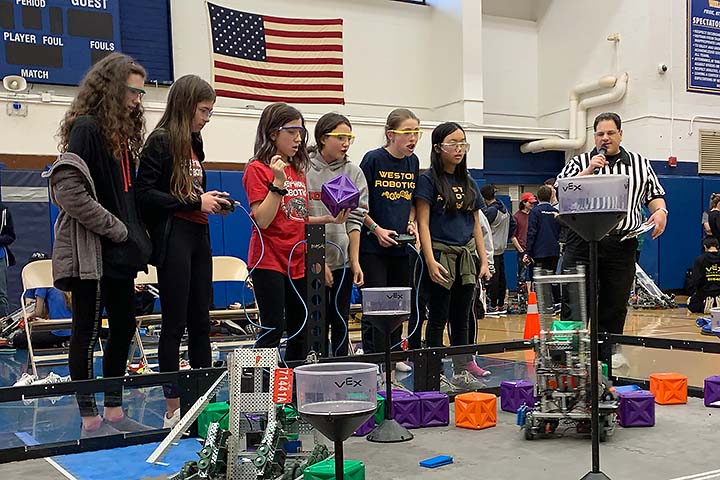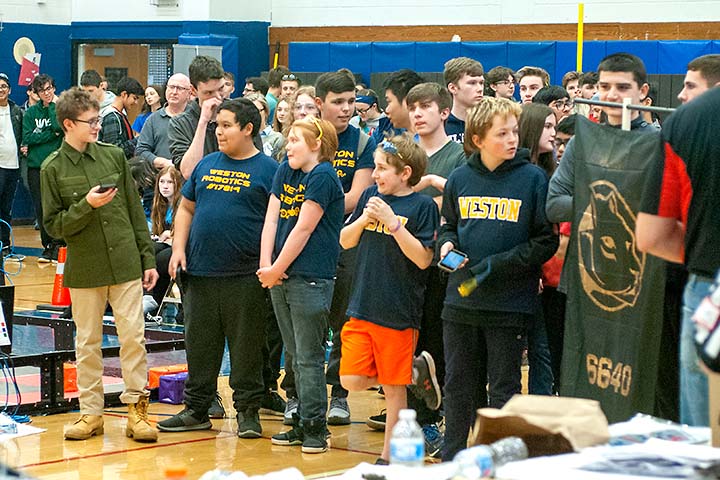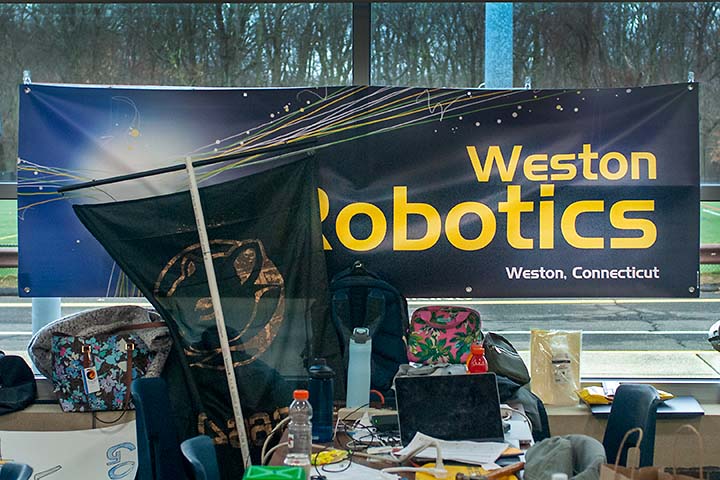 "About Town" is also a television program. It appears on Fridays from 5:30 to 6 p.m. and on Sundays from 6:30 to 7 p.m. on Cablevision Channel 88 (Public Access). Or see it at www.aboutweston.com.