A White Oak for Arborist Law Centennial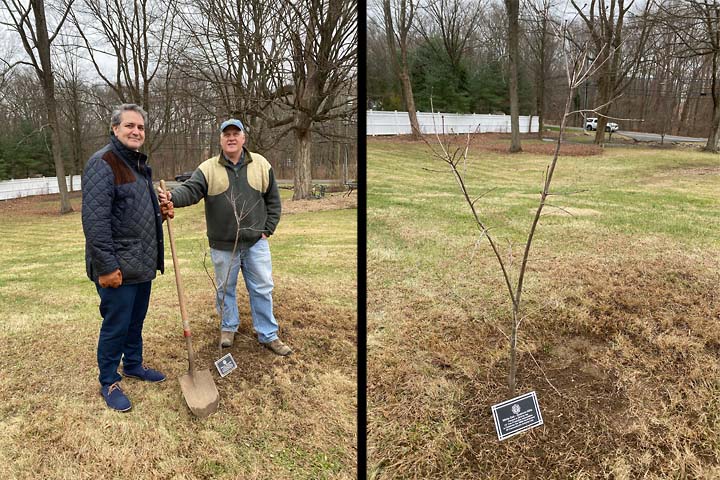 Weston Tree Warden Bill Lomas and First Selectman Chris Spaulding planted a new White Oak tree at Town Hall this afternoon, a gift from the Connecticut Tree Protective Association.
The gift of the tree and a plaque commemorates the 100th anniversary of Connecticut's Arborist Law.
The statute was enacted in 1919 to shield trees from damage caused by unqualified arborists and protect consumers from unscrupulous ones. It established an arborist licensing program, now administered by the Connecticut Department of Energy and Environmental Protection.