EMS Announces Weston-Easton Training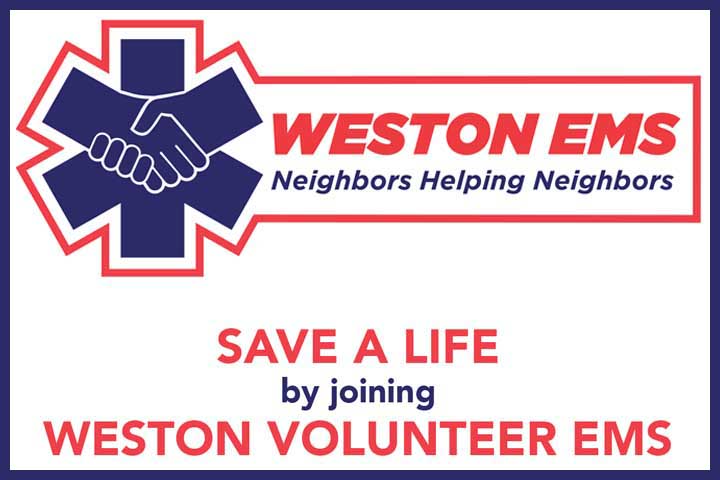 Weston's all-volunteer EMS service is looking for new members, and so are their colleagues in Easton. The two towns have teamed up to offer a hybrid training course for those who want to step up and be neighbors helping neighbors.
Weston is one of only two towns in Connecticut where emergency medical services are provided free of charge. The service itself is entirely funded by donations and operated by a dedicated, well-trained force. Volunteers make it happen, more will keep it going.
The new training course starts in February. It is designed for those who like to work at their own pace in both online and instructor-led sessions. Classes will be held in Weston and Easton. The training involves daily and weekly assignments, plus a weekly class that will either be a lecture or a hands-on skills session.
You get everything you need: access to online lectures and ancillary programs, audio books, flash cards, a digital textbook, electronic homework assignments, video-based scenario simulations, webinars, and a forum to communicate with staff and other students.
Those who complete the course will be ready to take the written and practical exams of the National Registry of EMTs.
The course runs 12 weeks, from February 4 to April 27. Classes are held in the evenings from 6:00 to 10:00 on Tuesdays and Thursdays. Occasional Saturday programs run from 8:00 am to 4:00 pm.
Learn more at westonems.com or by contacting EMS by email: JoinUs@westonems.com.