Beth Gralnick, Police Commission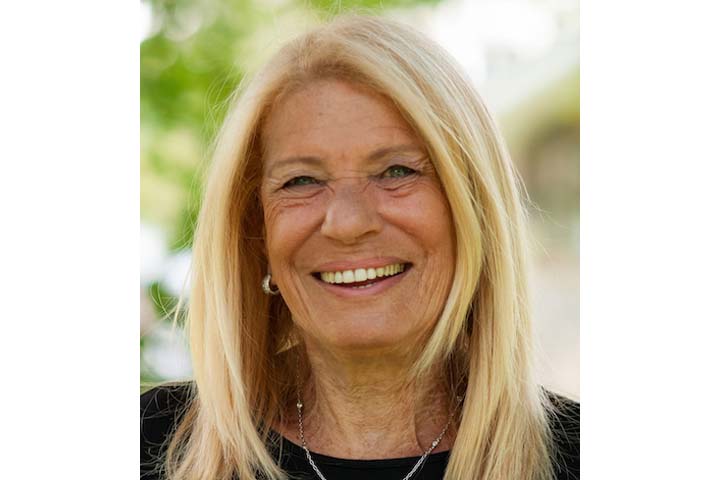 According to the Democratic Town Committee, Beth Gralnick is Vice-Chair of the Police Commission, where she has served for over 20 years. She is also a member of the Sidewalk Committee. "Since moving to Weston in 1973, Beth has worked as a volunteer in the WHS athletic department and was active in the Boosters Club and the Pop Warner football program." Ms. Gralnick was a television news producer for CBS, ABC and CNN. She responded to Weston Today's questions in an interview.
Why are you running?
"I'm running to continue to make sure that Weston has one of the best police forces in the state. I want to make sure we continue to hire officers who are a good fit for the department and for the town, who are both professional and respectful."
"I want to work to keep moving the police department forward, understanding that the department needs to be aware of budget constraints."
What is on the table?
"We have great opportunities to make the force even stronger. I will push for officers getting advanced training, especially for problems like domestic violence, forensics, and traffic accident investigation."
"We have given special attention to school security. Chief Henion conducts weekly drills at the schools so officers understand the layout and everything about them. I'm proud of my work to hire SROs and a campus patrol officer to keep the schools safe. It took years of hard work to get the SRO approved, working closely with the Board of Education and administration."
"For challenges, we need to keep improving and provide needed equipment within the budget. The outside use of police vehicles goes into a fund that helps pay for replacements, but we still have technology and other equipment needs. But we have to use resources judiciously. I'm a taxpayer too."
"We have to take a hard look at speeding in town, because it's a problem. The Chief has a lot of experience from his time as a state trooper. We need to enforce speed limits and be firm about distracted driving, like texting behind the wheel."
"I'm pleased that we are moving ahead with renovations of police headquarters. We're not doing everything we wanted, but we are doing what's most important, and we're doing it with funds that have been set aside for a long period of time."
What do you bring to the table?
"I have both the time and the inclination to continue serving. After more than 20 years on the commission, my historical knowledge of police matters is valuable. The police force today is totally different than it was 20 years ago, a whole new concept. We had good cops then, but nothing like the caliber we have today."
"I've lived in Weston for over 40 years. In that time I've built a lot of relationships. I think I'm pretty good at dealing with other boards and commissions too. I worked closely with the Town Attorney and Board of Finance to negotiate the last three union contracts. We have built a top-notch police force in Weston. I'm proud of that."