Town Election, November 5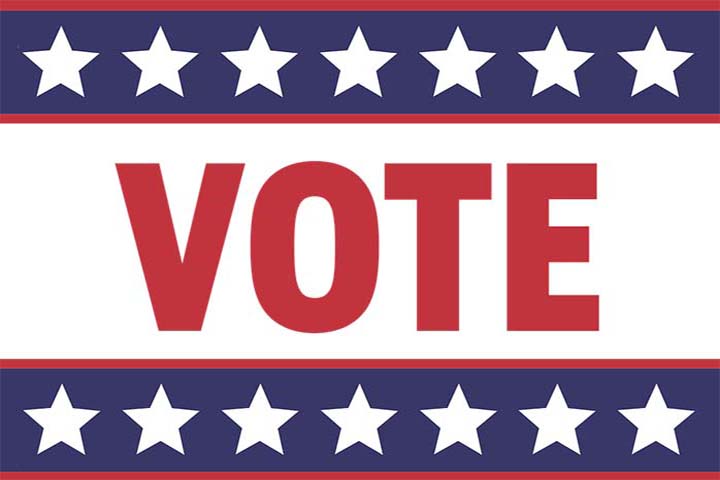 Weston voters go to the polls on Tuesday, November 5 to elect the First Selectman, Selectmen, and members of several important boards and commissions. Ballots will be cast at Weston Middle School between 6:00 am and 8:00 pm.
Here are details about the municipal offices on the ballot, registering to vote, eligibility to vote, absentee ballots, curbside voting, and a sample ballot.
Offices
Several races are uncontested. First Selectman Chris Spaulding is running unopposed. As a practical matter, so are Selectmen Samantha Nestor and Stephan Grozinger.
The same is true for five incumbents on the Board of Finance and five on the Board of Education. No challengers appear on the ballot.
There is competition for a seat on the Police Commission, an important Town body. Three seats will be decided from four candidates. Incumbent Democrat Beth Gralnick seeks re-election, as do incumbent Republicans Jess DiPasquale and William Brady. Former Selectman David Muller, a Democrat, is challenging for the office.
A position on the Board of Assessment Appeals is also competitive, a contest between Democrat Barbara Reynolds and Republican Roberto Ordonez.
Four candidates are competing for three seats on the Zoning Board of Appeals. The incumbents are Democrat Don Scarborough and Republicans Glenn Van Deusen and Daniel Gilbert. Democrat Ilene Richardson is challenging for a seat. One alternate seat on the ZBA is open, but has only one candidate.
Four positions on the Planning and Zoning Commission are on the ballot. The incumbents who occupy them are running unopposed.
Registering to Vote
You can check your voter registration status online. If you are not registered, you have until October 29 to do so in person or through the mail postmarked by that date.
If you only become qualified to vote after October 29 due to age, citizenship, or residency you may be able to register before polls close at 8:00 on November 5. In that case, we urge you to contact the Registrars of Voters in advance by telephone at (203) 222-2686 or by email to make sure you can register in time.
You can also register to vote online. You will need a DMV-issued identification to do so.
You can register in person with the Registrars of Voters or the Town Clerk at Town Hall, 56 Norfield Road, between 9:00 am and 4:30 pm. Registration can also be completed at the DMV and the Weston Public Library.
Who Can Vote
To vote, you must be a U.S. citizen, a resident of Weston, at least 17 years of age (as long as you will turn 18 by Election Day on November 5, 2019), and, if previously convicted of a felony, you have completed confinement and parole.
Absentee Ballots
You can obtain an absentee ballot application at Town Hall or download one online. Return it in person to the Town Clerk or mail it to Town Clerk, Town of Weston, PO Box 1007, 56 Norfield Road, Weston, CT 06883.
When you receive your absentee ballot, return it to the Town Clerk's office by Election Day. Absentee ballots can only be filed by those unable to go to the polls due to illness, physical disability, absence from town during all voting hours, serving as a poll worker elsewhere, religious beliefs which forbid secular activity on election day, or active U.S. military service.
Curbside Voting
If you have a temporary incapacity, a ballot can be brought to you outside the polling place. A Registrar or assistant will bring a ballot in a privacy sleeve for you to mark and return to the sleeve. You will still have to show identification. The Registrar will record your name on the the rolls as having voted and take your ballot in to be tabulated by machine. It helps to let the Registrars know in advance that you may need this assistance: (203) 222-2686.
Sample Ballot
The mockup below depicts both sides of the ballot you will be given. Click on it for a larger version.
Be sure to mark both sides of the actual ballot. For each office, follow the instructions for how many candidates you can vote for. For any given office, you can't vote for more than the indicated number, but you can vote for fewer, or none at all.