Mike Zegers Named Democrat of the Year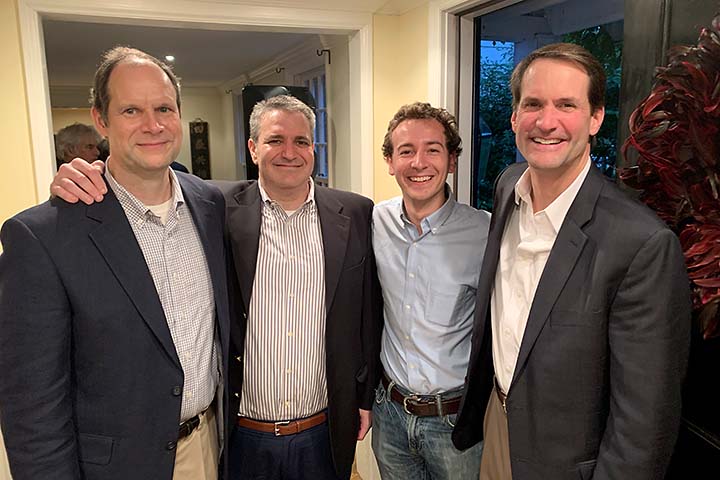 Left to right: Mr. Zegers, Dr. Spaulding, Sen. Haskell, Rep. Himes
Weston's Democratic Town Committee honored Mike Zegers last Sunday night as the 2019 Democrat of the Year. Several of the party's stars attended and offered praise of their own.
Mr. Zegers is currently the Democratic Registrar of Voters and was formerly the party's treasurer. Until recently, he served on and chaired the Conservation Commission.
Senator Richard Blumenthal and Representative Jim Himes spoke about national matters, the role of the Democratic party in Weston, and about Mr. Zegers. Senator Blumenthal said Mr. Zegers's "example of leadership is worth its weight in gold, always being out there, always working hard for others, not caring who gets the credit."
State Senator Will Haskell and Representative Anne Hughes presented a citation from the General Assembly's Democratic caucus, recognizing Mr. Zegers for his "advocacy for a better Connecticut."
Lieutenant Governor Susan Bysiewicz lauded Mr. Zegers for his contributions to the environment, Weston Volunteer Fire Department, EMS, coaching, and conservation. Selectman Samantha Nestor praised Mr. Zegers for his "key role" in the Democratic Town Committee. First Selectman Chris Spaulding described getting to know Mr. Zegers over many years, beginning when both served on Conservation. He said he values Mr. Zegers most "for your directness and your honesty."
Mr. Zegers, in accepting the award, spoke briefly, saying, "Next year, one of you will be up here. So sign up for Fire and EMS!"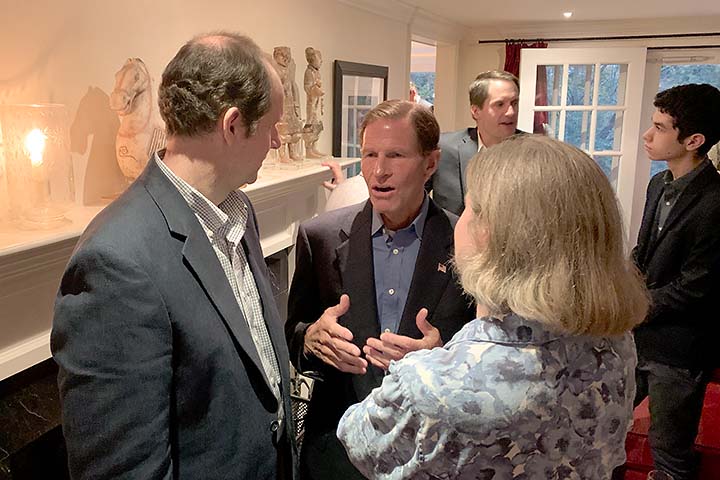 Center: Sen. Blumenthal