Dale B. Reinker, 88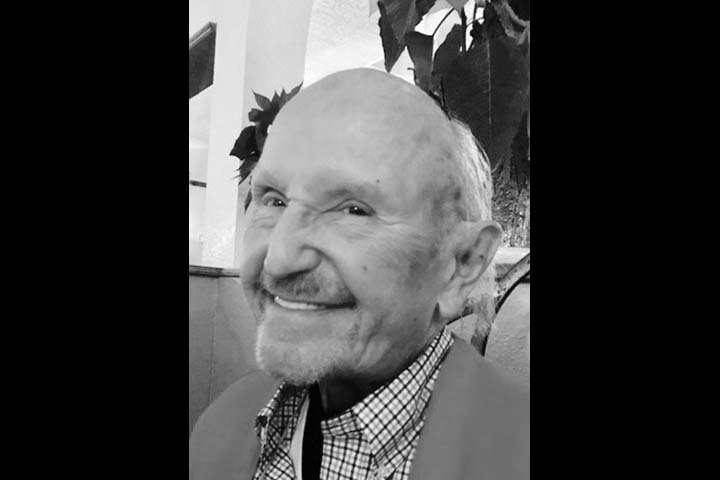 Dale B. Reinker, 88, formerly of Weston, passed away peacefully on Friday, September 6, 2019 surrounded by his family. He was married to his beloved wife, Nancy (Cooke) Reinker for 63 years and lived in Fairfield, CT and Phoenix, AZ.
Dale was born in Cleveland, OH to Melvin and Lydia (Woidke) Reinker. He served in the US Army and studied Fine Art at Kent State University, where he was a member of Kappa Sigma fraternity. He also studied at the Cleveland Art Institute. He specialized in 2 and 3 dimensional landscapes and cityscapes, which were exhibited throughout the United States. His art received numerous awards including Art of the Northeast. Dale was a juried member of the Silvermine Art Guild.
As an entrepreneur in the retail and mail order art supply business, he founded the Art Supply Warehouse in Norwalk, CT.
Dale was an active member of Emmanuel Episcopal Church in Weston as well as the Weston Field Club.
Among his many joys were travels throughout the world, especially Paris. He made a mean Manhattan cocktail, loved Cherry Garcia ice cream, babies, the New England Patriots and enjoyed UCONN Women's Basketball.
Dale is survived by his wife, Nancy, his sister, Ellen (Ralph) Newman of Aurora, OH, his daughters, Shahn (Edwin) Knights of Boxboro, MA, Laura Reinker of Ridgway, CO, and Karen (Cory) Attra of Jaffrey, NH. He was affectionately known and now remembered as "Buddy" by his 7 grandchildren and 2 great grandchildren. He will be greatly missed by numerous friends, artists and business associates.
Friends are invited to a graveside Celebration of Life Service on Saturday, November 2, 2019 at 1:00 p.m. at Emmanuel Episcopal Church, 285 Lyons Plain Rd., Weston, CT 06883 with a reception to follow in the parish hall.
Memorial contributions are welcome in Dale's name to the church or to the Silvermine Guild Art Center, 1037 Silvermine Rd, New Canaan, CT 06840.
To send online condolences, please visit www.shaughnesseybanks.com.