Cocktails and Canvases, September 14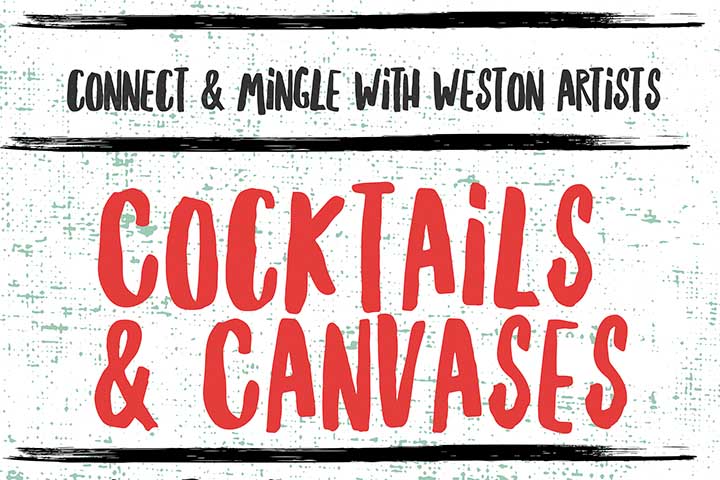 On Saturday evening, the 14th, WestonArts hosts a cocktail reception at Lachat Town Farm, "Cocktails and Canvases." It's free, and runs from 6:00 to 8:00.
This party is an opportunity to see paintings and sculpture by artists in Weston's vast pool of talent. While you are there, you can also walk the trails and stroll the gardens at Lachat.
The event also serves as a kickoff to the WestonArts Open Studio Tour, which is coming on October 4. The tour features a peek inside the studios of Weston artists, many of whom offer their work for purchase.
At Cocktails and Canvases, you can also enjoy no-host cocktails, which helps raise funds for WestonArts. The money helps support future arts events in town.
Lachat Town Farm is located at 106 Godfrey Road West. Parking is available.