Peggy Ann Anderson, 88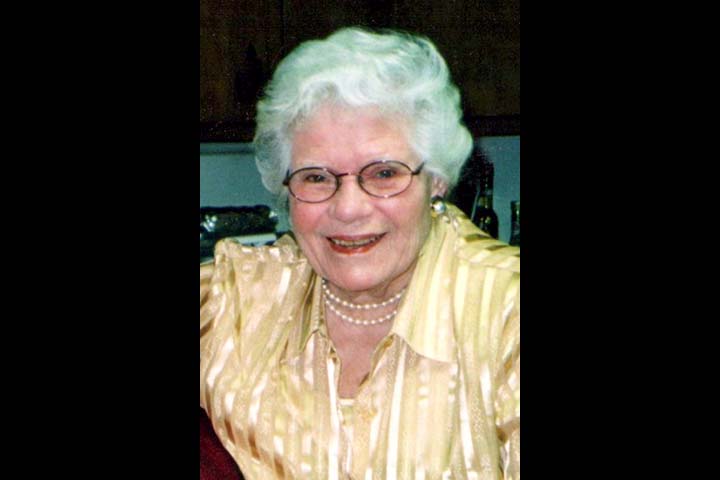 Margaret Ann (Benisch) Anderson (88), better known as Peggy Ann, was a resident of Weston, CT for the past 51 years. On Thursday, May 30th , 2019 she passed away peacefully in her sleep after a long battle with melanoma cancer.
She was born on January 20th, 1931 in Brooklyn, NY and grew up in Forest Hills in the house Charles Benisch her grandfather built. She was a 1949 graduate of the Cathedral School of St. Mary, Garden City and went on to receive her BA in Early Childhood Education from Wheelock College, Boston, MA in 1953. Children and teaching were her first love.
She taught school in Long Island, NY, Anniston, AL and was a long time reading tutor and substitute teacher in the Weston Public Schools. She was the retired Director of Religious Education at Emmanuel Church and the Co-Founder of Emmanuel Nursery School. She was a life long volunteer and enjoyed helping others. She was an active member on the Weston Commission on Aging.
Peggy Ann loved reading, was a Civil War history buff, enjoyed weekly Bible study at Emmanuel Church, opera, theater, attending the US Tennis Open, a supporter of the Republican Party, was a prolific letter writer and treasured spending time with her family and friends.
Peggy Ann is survived by her four children: Jay of Alexandria, VA; John and his wife Laura of Hopkinton, MA; Lyn Kimberly and her husband Chris of Weston, CT; and Bill and his wife Kim of Chula Vista, CA; twelve grandchildren, two great grandchildren and three more on the way. She is predeceased by her husband Carleton J. Anderson, Jr. a.k.a. Carl of 55 years, her parents Henry and Kay Benisch and her sister Barbara of Forest Hills, NY.
A memorial service celebrating Peggy Ann's life will be held on Saturday, October 5th, 2019 at 11:00 am at Emmanuel Episcopal Church, 285 Lyons Plain Road, Weston, CT with a reception to follow in the Parish Hall. A private family burial will be held at Cypress Hills Cemetery, Brooklyn, NY.
Final arrangements were handled by Bouton Funeral Home, Georgetown, CT. In lieu of flowers, the family requests that donations be made to: Friends of the Weston Senior Activities Center (Friends of WSAC), P.O. Box 1007, Weston, CT 06883. The Friends is a 501c3 not for profit organization and all donations are tax deductible.