Kyra Winslow Dazzles in Dance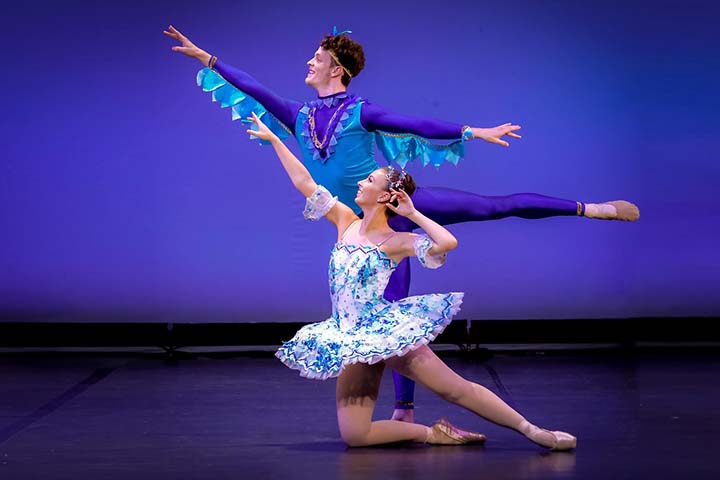 Photo: Steve White Photography. Kyra Winslow
Weston's Kyra Winslow is bound for Elon University in North Carolina, but before departing she capped off years of study at Ridgefield Dance Studio with dazzling performances in Alice In Wonderland and Act III of The Sleeping Beauty Ballet.
Ms. Winslow said working hard at dance helped her in high school studies and gave her the self-motivation to pursue her dreams. "You are very motivated to get what you want, it comes with getting better. It isn't something anyone can make you do. It comes from within yourself, something I have been able to apply to many different aspects of my life."
Two other recent graduates, from Ridgefield and pictured below, were colleagues of Ms. Winslow's at Ridgefield Dance. Eugenia "Emma" Cashman and Julia Garrett, on their way respectively to the University of Southern California and Tulane University, also wowed the audience at the spring show.
Studio owner Alison Brown said: "It is always a wistful time wishing our wonderful dancers well as they move on to the next phase of their lives. We are so proud of them as all three were accepted into their first choice schools. This year they span the continent so I feel we will be well represented from the East to the West Coast."
Ms. Winlsow said her favorite part of dance has been learning to choreograph her own dances. "I love the finished product and how much work and effort goes into it. Then you get to see your final creation at the end, on stage."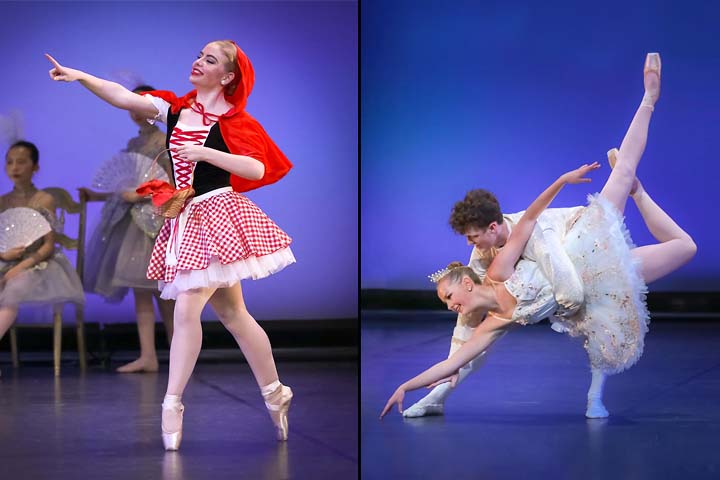 Photo: Steve White Photography. Emma Cashman, Julia Garrett.