Donations Being Accepted for Emmanuel Fair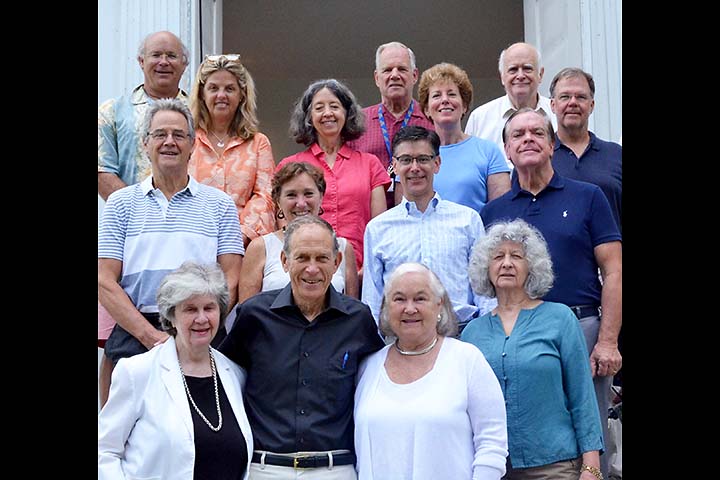 The 113th annual Family Fair at Emmanuel Church runs on Saturday, September 21 from 10:00 am to 4:00 pm. Emmanuel is currently accepting donations and welcomes your gently used treasures for the event's various tents.
The collection will take place every day between Wednesday, September 4 and Sunday, September 8 from 10:00 am to 6:00 pm. Donations can be dropped off at the parish hall. If you prefer, you can call the parish office at (203) 227-8565 to have items picked up.
Items in good condition are being accepted for the following booths: Toys, Art, Collectibles, Jewelry and Furniture. The church is unable to accept books, VHS or cassette tapes, bedding, clothing (except women's scarves and belts), cribs, stuffed animals, playpens, car seats, garden items, or electronics.
Bicycles and scooters can be donated. A complete list of suitable items can be found at the Emmanuel website. Please deliver items during scheduled drop-off hours at the parish hall on the Emmanuel Church grounds at 285 Lyons Plain Road. Signs will direct you to the right door.
The organizers greatly appreciate all donations, which may be tax deductible. For questions, please call the office, (203) 227-8565.
In the photo, contributed by Boyd Relac: front row, left to right: Desolie Boys, Dan Wilder, Donna Wilder, Rachelle Cinque. Middle row, left to right: Rick Desantis, Johanna Desantis, David Juneau, David Fleming. Back row, left to right: Robin Stebbins, Suzanne Stebbins, Mary Miller, Steve Brill, Pam Morey, John Boys and Mike Otworth.