Republicans Gather for Clam Bake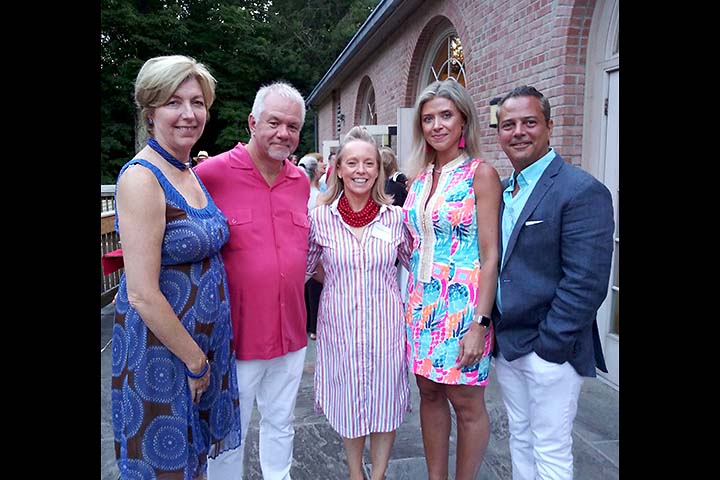 Contributed photo.
Local Republicans gathered at Saint Francis Parish Hall on July 27 for the Weston Republican Town Committee's (RTC) Annual Clam Bake.
The event included live and silent auctions. Guests had the opportunity to meet Republican candidates running for office in this November's municipal election.
The guest of honor and keynote speaker was Julie Powers Killian, the 2018 Republican candidate for New York's Lieutenant Governor. She was raised in Weston. Her talk featured her "tales from the trail," stories of her experiences campaigning.
In the photo, from left to right: Elise Major, Glenn Major (RTC Chair), Julie Powers Killian, Katia Colaprico and Joseph Colaprico (RTC Vice Chair).