Aspirations for the Future of Weston Center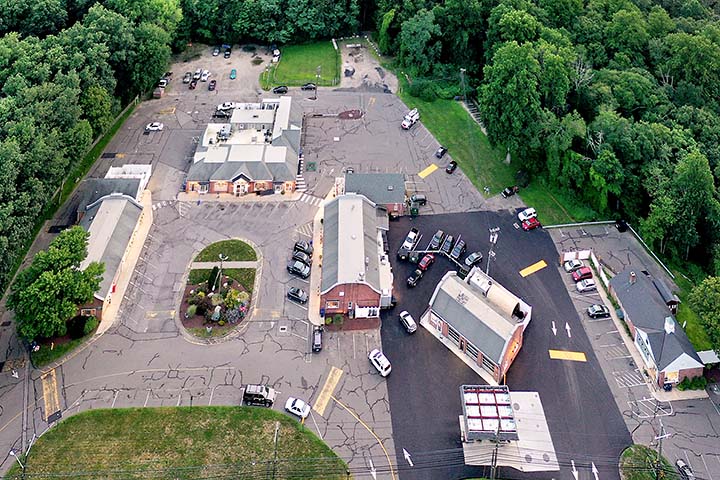 Photo: Namuk Cho
To the Editor:
Weston Shopping Center Associates, LLC is a 3rd generation family-owned and operated enterprise. The original founders, Peggy and Peter Robinson, purchased the 6-acre parcel, known today as the Weston Shopping Center, in 1949 after they had moved to Weston.
We have always cared deeply about the community of Weston — three generations of our family have lived or grown up in Weston or neighboring towns. We have enjoyed being part of people's daily lives and are proud of what we have created over the years. One of our top priorities has been to create shopping availability that reflect the values of the residents of Weston and provide economic opportunities for the merchants.
We have consciously chosen not to wade into town politics and have dutifully operated within historically restrictive parameters of the Planning & Zoning Commission (a high-wire act at times). With town sentiment changing over that several years, including the current Selectman's Office and Planning & Zoning Commission — a new dialog has developed that we are hopeful will provide the Shopping Center the flexibility to meet the community's expressed town center vision over time.
To that end, it's important for the community to know we are enthusiastic about the ideas expressed for Town Center by consultants helping develop the 2020 Town Plan of Conservation and Development. These ideas create a promising and optimistic roadmap to enhance the engagement of civic and commercial activity for the community — something we have always endeavored to do.
The ideas reflect our changing world, a world that will continue to evolve over time. Change brings uncertainty — but we are encouraged by the process the Town and community have followed to thread a needle that balances a response to a transitioning society and the preservation of our town's unique character. To be sure, this aspirational vision of the Weston town center will take time. Ultimately, for the Shopping Center to achieve the highest degree of success in connection with the community vision, the final Town Plan should consider enough flexibility that will allow the Shopping Center to plan for evolving economic conditions, consumer preferences and demographic characteristics.
On a final note, operating the Shopping Center is a privilege and responsibility and we remain committed to the Weston Community. We will continue to make investments that we trust will meet the evolving needs of the community and lead to a vibrant town center for years to come.
Sincerely,
Weston Shopping Center Associates, LLC