The Latest on the Roads, August 23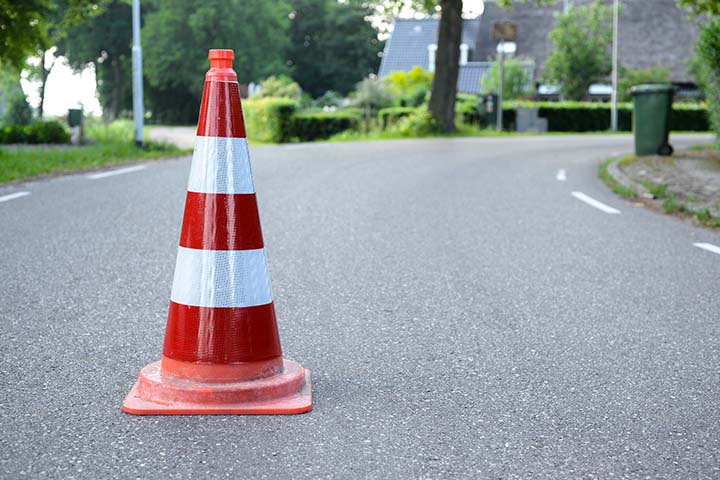 Developments in plans to put this year's road repaving back on track are mostly good news, in some ways surprisingly so.
Beta Group, engineering consultants the Town brought in (earlier than planned) have completed their work and given a range of options for each road. In all cases, the Town has selected the optimum approach for a complete and long-lasting solution.
Pricing from the contractor has come in for most of the work and is lower than what had been feared. There had been concern it would be significantly beyond available funds, since the work is more extensive than Public Works had intended.
While most work probably cannot be done until late September or in October, paving is already underway at a distressed stretch of School Road in front of Weston High School. It should be finished by Sunday, no later than Monday. School starts on Tuesday. Beta Group recommended against applying the planned thin coat of material, certain it would break apart shortly thereafter. Instead, the section will get a full two-inch mill-and-pave.
The Other Roads
It turns out that Cannondale Road, which is in the worst shape of this year's lot, does not need full reclamation, a relief. But it will get the most work, a full three inches of milling and paving. Codfish Lane, High Noon Road, and Old Mill Road need one and a half inches milled and paved. This approach has an expected lifespan of about 15 years, double or triple what had been planned.
At press time, the Town had not received pricing for Steep Hill Road, where the full extent of what can be done with available funds has always been variable. Stretches of that long road are in decent shape. Others are not. The minimal pave planned for them by Public Works would not have sufficed. When a quote arrives, decisions will be made from a set of options about how much can be done in a way that will endure. Paving the entire road, possibly by supplementing existing funds, is not yet out of the question.
Beta Group: A Timely Decision
At the Selectmen meeting on August 22, First Selectman Chris Spaulding expressed concern that some in town appear to believe the decision to call upon Beta Group Inc., the consulting engineers, added cost to the project. It did not.
In setting this year's budget, the Board allocated $30 thousand to plan ahead for road maintenance by hiring a firm to conduct a thorough, technical assessment of every road in town, install a maintenance planning software system, and train DPW staff how to update it with ongoing assessments going forward. Beta Group was later selected among competing bids.
As we reported in July, their work was to begin later this year.
When Town officials — specifically, the First Selectman and Town Administrator Jonathan Luiz — became aware of a disconnect between how they understood road work was to be done and how it would actually be done, they called a timeout. They asked Town Engineer John Conte to weigh in and requested an independent opinion from Beta Group.
So, the already established relationship with Beta Group proved to be a fortunate feature of an unfortunate situation, a frustrating one for many. Judging from their expressions during an update by Mr. Luiz at last night's Selectmen meeting, he and Dr. Spaulding appear to be two of the most frustrated.
Ironically, by the time all this is sorted, the outcome may very well be that Weston gets about the same amount of road work done for about the same money, but better, and longer-lasting.
School Road This Weekend
While paving is done this weekend on School Road, a section will be closed from the stop sign at Weston Intermediate School to the Weston High School main parking lot. That lot will be open, but parking on School Road in front of the high school will not be available.
Cars entering the campus from Weston Road (Route 57) will be able to access all the schools, but will need to use the intermediate school access road to reach the high school and Weston Middle School.
If you are entering the campus from Lord's Highway, you will not be able to reach the intermediate school or Hurlbutt. To do that, come in from Route 57.