Weston Founders Day, October 11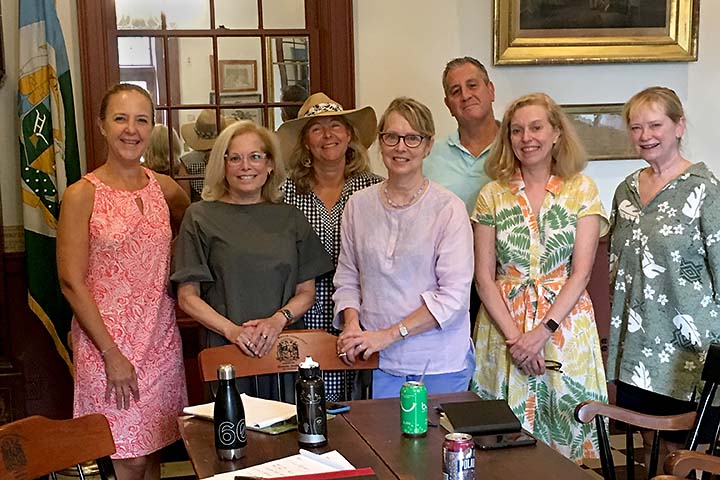 Photo: Donna Anastasia. The Founders Day Committee
At some point while the Beautification Committee was developing its plan for a proposed Town Green, architect Nancy Thiel became curious about something: exactly when was the town of Weston officially founded?
Deep in the archives, with the help of interns and Town Clerk Donna Anastasia, she found the answer: October 11, 1787. This year on October 11, the first known celebration of that event will occur.
Ms. Thiel has organized an ad hoc group to plan a Founders Day celebration on the site of the proposed Town Green, in front of Town Hall, from 4:30 to 6:30. She says the group is meeting weekly and has developed "great, inspiring ideas."
Members of the group include, pictured above from left to right, Kristana Esslinger, Ms. Thiel, Selectman Samantha Nestor, Claudia Hahn, co-chair of the Beautification Committee, Andrew Palladino, Pam Kersey, president of Weston Historical Society, Anne Hunt, chair of the Library Board, and Taffy Miller of the Board of Education (not pictured).
Weston will be 232 years old on October 11. Come to the birthday party.