Otis and the Hurricanes, Sunday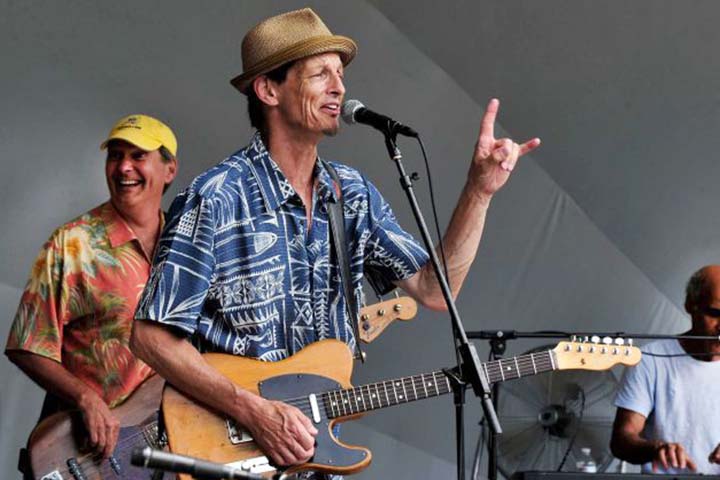 Otis and the Hurricanes play the Barn at Weston Historical Society on Sunday evening, August 18. Showtime is 5:30 to 7:00.
The band plays rock and roll, simple as that. Add in a dash of Delta Blues and New Orleans funk, and you have Otis and the Hurricanes. Think Fats Domino, Little Feat, Delbert McClinton, and Chuck Berry.
You can just show up. The suggested admission is $20 for each Weston Historical Society member and $25 for non-members. Kids under 16 can come for free.
Bring a lawn chair, blanket, favorite food and beverage. It appears the weather will cooperate for a fun outdoor concert. But if it does happen to rain, the show moves indoors.
Come early, because your ticket also gets you in to the "Women Who Made Weston Weston" exhibit, starting at 4:00. It features the life stories of Katharine Ordway, who gave us Devil's Den, Alice DeLamar, who made Weston a home for major artists, and Eva Le Gallienne, a Broadway legend.
The band is a group of veteran rockers who have been at it for over 20 years. Last year's show at the Barn was a smash. Expect a great time.
Weston Historical Society is at 104 Weston Road. For more information about tthis event, you can call (203) 226-1804 or visit the website.