"The Lisa Wexler Show" Now on WICC 600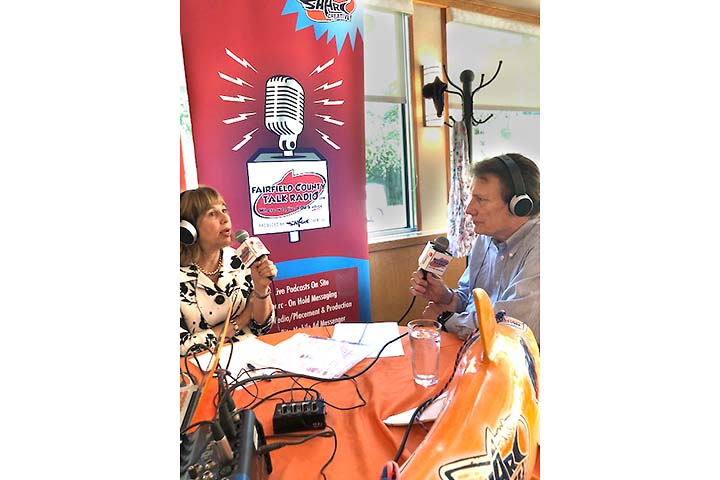 The radio career of Probate Judge Lisa Wexler, who serves Weston and Westport, has taken a step up to a larger market. "The Lisa Wexler Show" will now air on WICC 600, Monday through Friday mornings from 10:00 to noon.
The Lisa Wexler Show has been broadcasting in Fairfield County since 2006, when it first debuted on WSTC/WNLK. Most recently, the show has been heard on WGCH, AM 1490.
Probate judges are part-time positions. Judge Wexler will now be conducting court hearings in the afternoons. She will continue to offer free seminars on probate law on Tuesday nights in Westport Town Hall.
"I'll be devoting the same amount of hours as I always have in my position as Probate Judge," said Ms. Wexler. "The only change will be hearings in the afternoons instead of mornings. I'm available on the phone at (203) 341-1100."
A member of the Connecticut and New York Bar Associations, Ms. Wexler has served as Probate Judge since 2013. She has won numerous broadcasting awards, including the prestigious Gracie Award for best news/talk local broadcast, the Connecticut Press Award, the Best of Gold Coast award several years running, and the Best of Westchester award.
"I am thrilled to be joining the legendary WICC AM 600," said Ms. Wexler. "The WICC audience is incredibly knowledgeable and engaged. I will be discussing the issues that occupy our thoughts and bringing to the airwaves the people that influence our lives. Our emphasis will be on what is happening right here in our own communities. I encourage listeners to call into the show to air their opinions and provide their own perspectives."
Contributed photo: Judge Wexler interviews Weston Today's editor on her Fairfield County Talk Radio show.