Republicans Endorse Candidates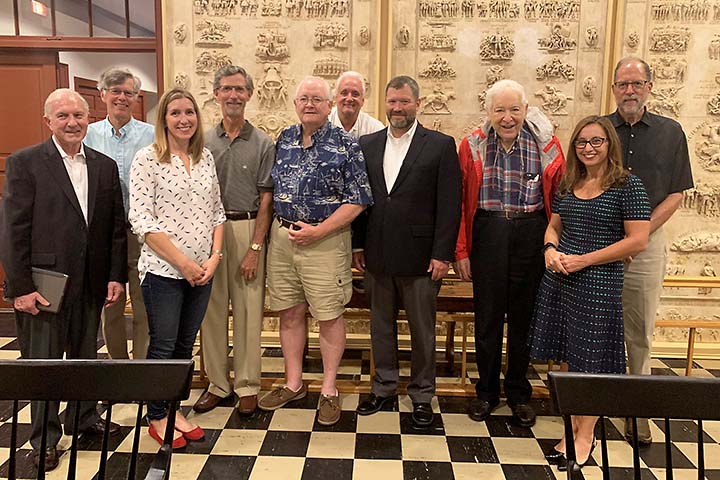 Weston's Republican party held a caucus of enrolled members at Town Hall on July 23 and endorsed candidates for November's municipal election.
Board of Selectmen
Stephan Grozinger
Board of Finance
Jeffrey Farr
Greg Murphy
Board of Education
Melissa Walker
Hillary Koyner
Board of Police Commissioners
William Brady
Jess DiPasquale
Planning & Zoning Commission
Don Saltzman
Richard Wolf
Zoning Board of Appeals
Glenn Van Deusen
Dan Gilbert
Board of Assessment Appeals
Roberto Ordonez
Photo, Joseph Colaprico. Left to right: Dan Gilbert, Jeffrey Farr, Melissa Walker, Glenn Van Deusen, William Brady, Roberto Ordonez, Stephan Grozinger, Don Saltzman, Hillary Koyner, Richard Wolf. Not pictured: Jess DiPasquale, Greg Murphy.