Summer "Music in the Meadow" Series at Lachat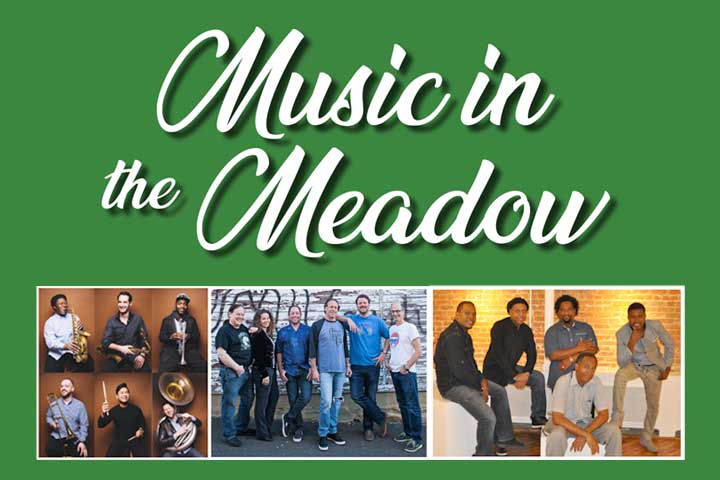 June 28, 2019 — Starting on July 13, a three-concert "Music in the Meadow" summer series kicks off at Lachat Town Farm. The events are rain-or-shine, $20 per adult if purchased in advance, with kids under 12 admitted for free.
All ages are welcome. You will also be able to enjoy food trucks and a cash bar serving wine and beer.
On July 13, the incredibly popular Funky Dawgz Brass Band performs a mix of traditional New Orleans R&B, original music, hip hop, funk, and today's top hits with a brass twist. The band has toured everywhere with just about everyone. Don't miss them.
On August 10, Terrapin takes the stage. The group has performed for years all over the place, including the nearby Ridgefield Playhouse and the not-as-near Capitol Theater and Hard Rock Cafe in Boston. They are probably the most popular Grateful Dead tribute band around. Enjoy.
Finally, the series ends too soon on September 21 with the Anthem Reggae Band. It won't surprise you to learn they play reggae. It may surprise you to learn they've done it all around the world, especially for U.S. troops in Japan, South Korea, Guam, and Hawaii, and with most of the top reggae artists in the world. It's an island vibe, and a great way to say "so long" to summer.
Learn more about each act at the links below. You can go ahead and order tickets there too.
Funky Dawgz Brass Band, July 13.
Terrapin, August 10.
Anthem Reggae Band, September 21.