Honors for Baseball Star Myles Lehrman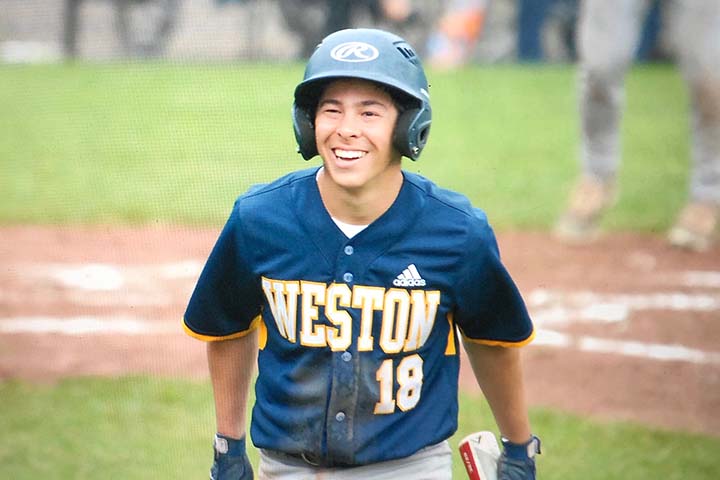 June 14, 2019 — Weston High School sophomore Myles Lehrman, class of 2021, has been named to the Southwest Conference All Conference baseball team, Rookie of the Year, and selected for the All-State First Team in Connecticut's L baseball class.
Weston's varsity baseball team included eight seniors and finished the season with three late-inning thrillers that propelled them to the Patriot Division title, runners-up for the SWC championship, and into the State tournament.
Mr. Lehrman's season statistics were impressive: a .420 batting average, an on-base percentage of .545, 29 hits, 15 RBI, 24 runs, 9 doubles, and a .940 fielding percentage.
We are told Mr. Lehrman first picked up a baseball bat at the age of 15 months, has played throughout his school career and AAU, hopes to play in college, and may have even bigger dreams. He is off to a good start.