Selectmen Act on Field Club Purchase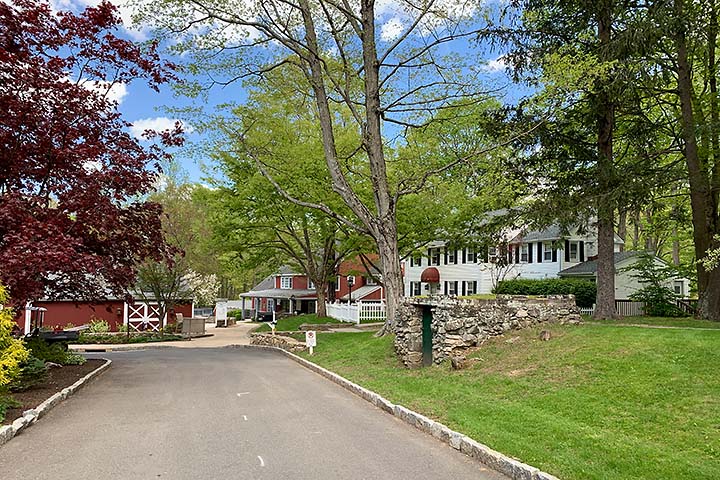 June 7, 2019 — The Board of Selectmen voted on June 6 to begin a process that could conclude with the purchase of the Weston Field Club for use as a town amenity.
The Board authorized First Selectman Chris Spaulding to sign a non-binding purchase and sale agreement with the Field Club. The Board also requested funds for professional services to conduct due diligence, formally continuing a process that began discreetly some time ago.
The agreement contains a number of contingencies. It is what Dr. Spaulding described as the "initiation of the public process" to launch a series of hearings and approvals, which will culminate in a town vote if it progresses to that point. The club's board of directors and membership must also approve the agreement.
Discussions have been underway for several months. Early on, an advisory committee, including members of the Board of Finance, Parks and Recreation Commission and department, and experts in land use, development, and investments began exploring whether acquiring the Field Club would be a viable prospect for the town.
Dr. Spaulding said members of the committee thoroughly examined the club's finances and current operations, with special attention to how it could work, as he put it, "in synergy with current Parks and Recreation programs."
How Much?
Essentially, the Town proposes buying the Field Club, which occupies 28.8 acres, for its current obligations. In the original draft agreement, that figure was put at $1.3 million. The amount will likely rise slightly, possibly to $1.5 million, as during the intervening time a Field Club membership drive added a few new members.
Formally, the Board approved a motion by Selectman Stephan Grozinger to acquire "at a purchase price equal to the club's third-party debt, membership bonds, prepaid membership fees, and reasonable third-party closing costs." Selectman Samantha Nestor noted this would "essentially make existing club members whole."
First Selectman Spaulding said the Field Club currently has a $7 million depreciated value, and characterized the purchase as a bargain. "Our intention is to have it as a community space functioning relatively the way it is now. It is incumbent on us to at least explore this opportunity." That's where the supplemental appropriation comes in.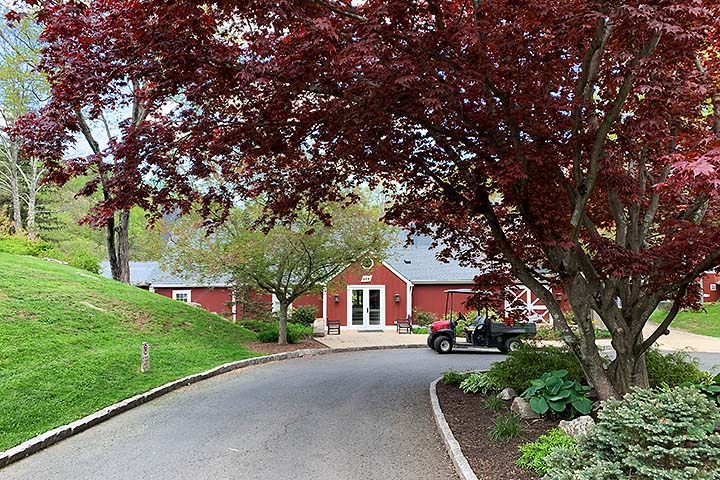 The Board voted to request up to $75 thousand from the Board of Finance to perform due diligence, including a property survey, title search, environmental assessment, review of utility bills, physical plant warranties, insurance, employee contracts, and related matters. Dr. Spaulding said the expenditure signifies "we have a reasonable degree of confidence this will bear fruit."
The agreement is contingent upon the purchase being approved by the Board of Finance and receiving a favorable determination from Planning and Zoning. Purchases of town property must ultimately be approved by voters at a Special Town Meeting.
How Would it Work?
Mr. Grozinger said "I personally think it's a very exciting opportunity. We can buy a ready-made amenity for the entire town. It helps all of our home values. It helps us be more of a community."
Ms. Nestor said "I have my fingers crossed," but acknowledged the decision has a long way to go. "This is about our ability to support a location that is beloved by the community," adding that the deal would not proceed "if it is not financially viable and not going to be a winner." She said real estate agents are excited about the prospect and only ask "when is this going to happen?"
Weston Today spoke with one prominent realtor this morning, David Weber, a principal in KMS Partners, one of Fairfield County's leading firms. "It would be a great asset for the town," he said. "It would be a huge plus, a great amenity to help bring in home buyers. This would be a real feather in Weston's cap."
Asked by a member of the public why the club is attractive, Dr. Spaulding said simply: "Longshore. It's an amazing asset for Westport." Ms. Nestor also cited the example of Ridgefield, which recently acquired the struggling local YMCA and converted it into a dynamic community center.
The First Selectman said the model for how the club would operate as a town amenity will take some time and discussion to form, but that the concept is for an approach "that doesn't incur ongoing operational costs." Currently, most Weston Parks and Recreation programs are profitable, or at least break even.
About the Field Club
The Weston Field Club is a member-owned 501(c)(7) corporation, an IRS designation for tax-exempt non-profits that are "organized for pleasure, recreation, and other nonprofitable purposes." It was founded in 1951.
The club sits on 28.8 acres on Ladder Hill Road South. It features tennis courts, paddle tennis, swimming, boating, trap shooting, diving, year-round dining, fishing, and summer camps.