Dr. Richard Ellis Named Parade Grand Marshal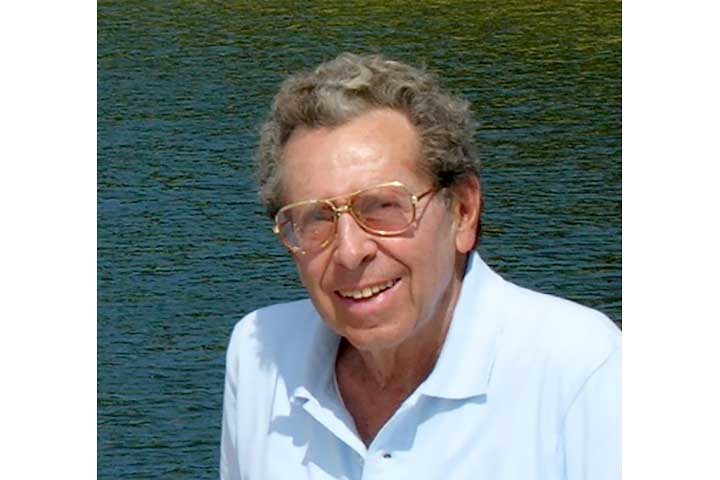 May 13, 2019 — Dr. Richard Ellis, a Vietnam-era Air Force veteran, will serve as Grand Marshal of this year's Memorial Day Parade on Monday, May 27.
After undergraduate work and medical school at Johns Hopkins University and a surgical internship at Columbia Presbyterian, Dr. Ellis received a draft notice and volunteered for the Air Force. He first practiced general medicine at James Connally AFB near Waco, Texas, then became a radiology resident at Wilford Hall Hospital at Lackland AFB in San Antonio, where he served 5-½ years and was trained in diagnostic radiology, radiation therapy, and nuclear medicine.
Dr. Ellis was stationed for three years at Elmendorf AFB in Anchorage, home of the Alaskan Air Command.
Alaska was so remote in those days that those who served at Elmendorf got overseas pay. Elmendorf was the state's largest hospital. The Air Force ran Alaska's threadbare telephone system. There was no live television: major events like the Super Bowl and holiday specials were broadcast weeks later on tape delay.
The base was on the Great Circle route from Vietnam via Japan and on to Washington D.C. Medical evacuation aircraft transporting wounded soldiers to Walter Reed Army Hospital stopped to refuel in Anchorage. Those not in condition to continue the trip received care at Elmendorf.
Dr. Ellis said it was "very upsetting to see young men so gravely injured at that age." He recalled taking a flight with his wife from Anchorage to a medical conference in Chicago. At a stop, parents of injured soldiers were allowed to board for a brief visit. Dr. Ellis said it was difficult to watch parents coping with the sight of their wounded children. He remembers an "intense feeling of patriotism" when soldiers returning home on a flight were greeted with a bugle and kissed the ground upon disembarking.
Later, Dr. Ellis met three other ex-Air Force radiologists at a conference in Chicago, who persuaded him to join them in booming Las Vegas. He lived and practiced there for thirty years. He and his wife moved to Weston in 2000, partly on her insistence of a return to the east coast. She had grown up in Queens, he was from Far Rockaway. They have four adult sons, and enjoy Weston.
"People are so nice here," said Dr. Ellis. "It's great that so many who live in Weston grew up in town, or nearby. It's nice to have seasons again and be close to New York City in a very family-friendly town."