Weston High Receives College Success Award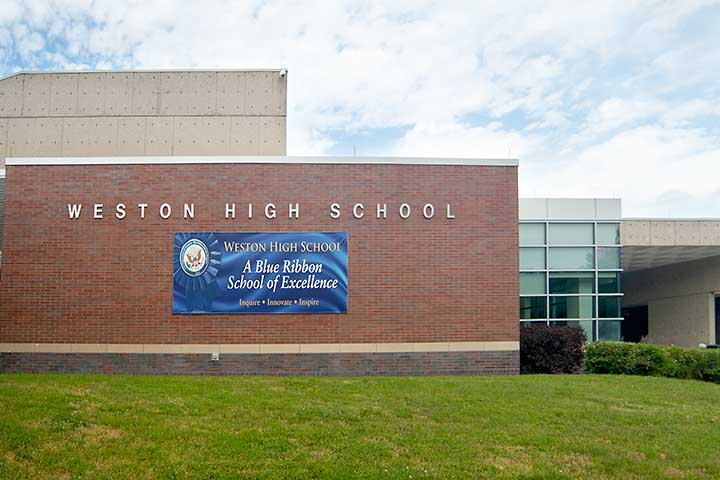 May 7, 2019 — Governor Ned Lamont and Department of Education Commissioner Dianna R. Wentzell announced today that Weston High School and forty other Connecticut high schools have won the 2019 College Success Award by GreatSchools, a national nonprofit organization that provides information on educational opportunities to parents.
Governor Lamont said "I am determined to let businesses throughout the world know that if they are looking for a top-rated workforce that comes prepared with the skills needed to work in advanced, 21st century jobs, Connecticut is the place they want to establish a presence."
Commissioner Wentzell congratulated the schools "for adopting the practices necessary to prepare students to graduate, attend college and perform and achieve at the college level."
The commissioner reported that the recent release of results for the state's Next Generation Accountability System showed the number of students demonstrating college and career readiness increased for the second year in a row. The system evaluates entrance rates based on the percentage of students who enroll in a postsecondary institution within the first year after graduation. It is intended to encourage school staff to extend their efforts beyond the school building to support student success.
More information on the GreatSchools College Success Awards can be found on the organization's website.