School Violence: Not a Laughing Matter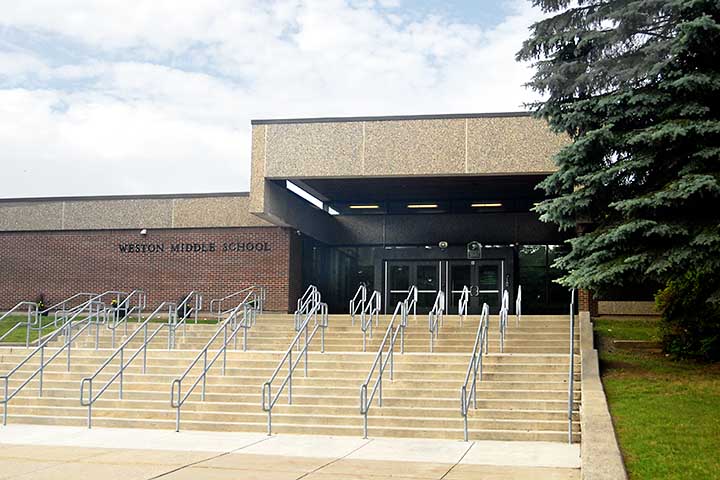 May 2, 2019 — Superintendent Dr. William McKersie and Weston Middle School principal Daniel Doak advised parents this week of an incident that resulted in the removal of a student from school.
The student, who was not identified, reportedly threatened to "shoot up the school" in June and, some said, had a list of targets. A fellow student reported the remarks to a trusted adult, who relayed it to the school administration. The Weston Police were brought in.
Apparently, the comments were made to fellow students over the course of several weeks, but were dismissed as a joke.
Mr. Doak emphasized to the student body that threatening comments should never be taken as a joke and always communicated to a trusted adult. In his letter to parents, Mr. Doak said no students had actually seen the purported list of targets, that no physical evidence of it has been found, and that, if it existed "we would immediately notify all affected individuals."
Mr. Doak concluded his letter by assuring parents that neither the administration or law enforcement would "allow us to open the school if we believed that our students, staff and visitors were not safe."
According to the principal, the Weston Police have confirmed that the student involved does not have direct access to firearms and an investigation is underway.