Honors for Weston Students and Student Athletes
May 2, 2019 — On April 29, hours before U.S. News & World Report ranked Weston High School number two in a list of Connecticut's best high schools (a fraction behind Darien, wait until next year), the Board of Education honored a number of outstanding Weston students and student athletes for their accomplishments.
Finalists — and a winner — of National Merit Scholarships were recognized, as were students who created a C-SPAN documentary, won the skiing state championship, became all-state and all-New England athletes, and qualified for the international Odyssey of the Mind finals.
National Merit Scholarship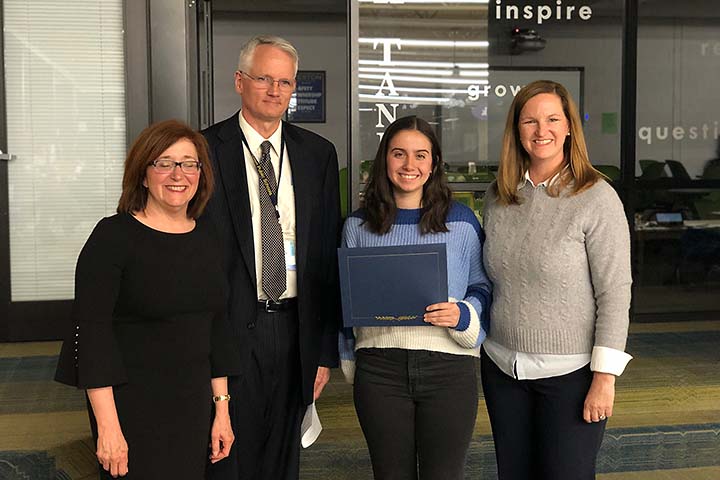 Winner: Carolyn Zech (pictured).
Finalists: Owen Tanzer, Kayla Zang.
2019 C-SPAN StudentCam Documentary Honorable Mention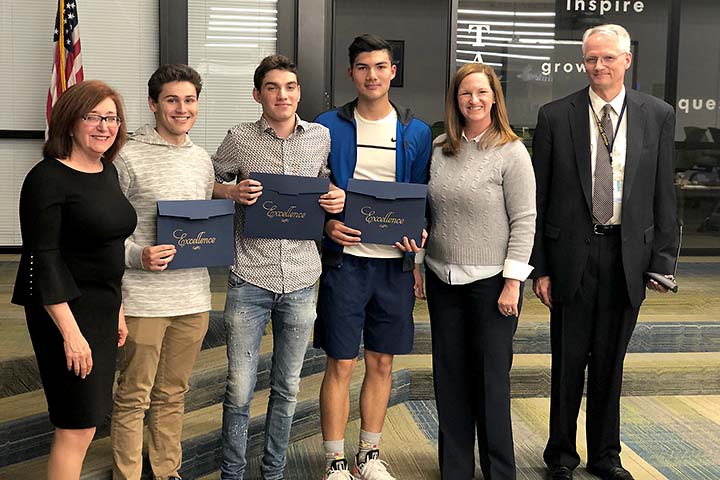 Adrik Scaramuzza, Aaron Miller, Beck Reiferson.
2019 Girls Class S Skiing State Champions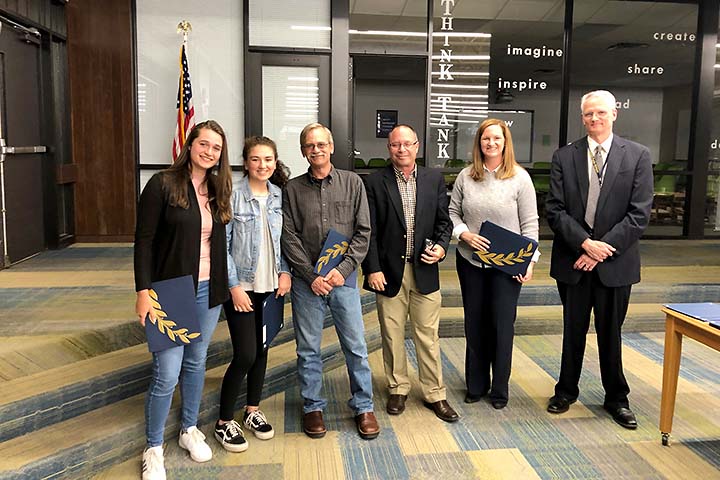 Haley Bailleux, Ryan Delaney, Caroline Gluck, Julia Ann Gregory, Lauren Harris, Emma Nelson, Nicole Prackup, Zoë Saldinger, Claire Samson, AJ Sollinger, Sophie Van Koppen.
2019 All State Athletes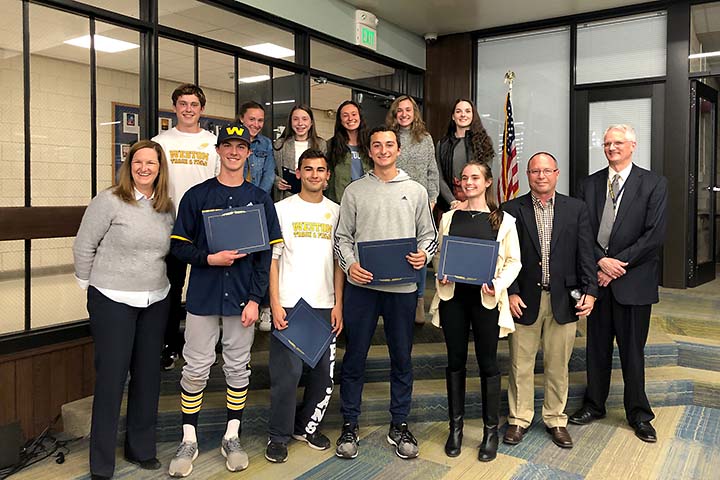 Ski Team: Lauren Harris, Chris Amato, Emma Nelson.
Girls Indoor Track: Elise Russell, Lauren Bigelow, Nicole Sztachelski, Hannah Greene, Ava Zielinski, Michelle Gutowski, Natalie Haythorn, Mie Axelsson, Kathleen Saussy.
Boys Indoor Track: Baruch Goodman, John Cassol, Aidan Kyle, Tobey Bill, Matthew Bigelow.
Girls Basketball: Katherine Orefice.
2019 All New England Athletes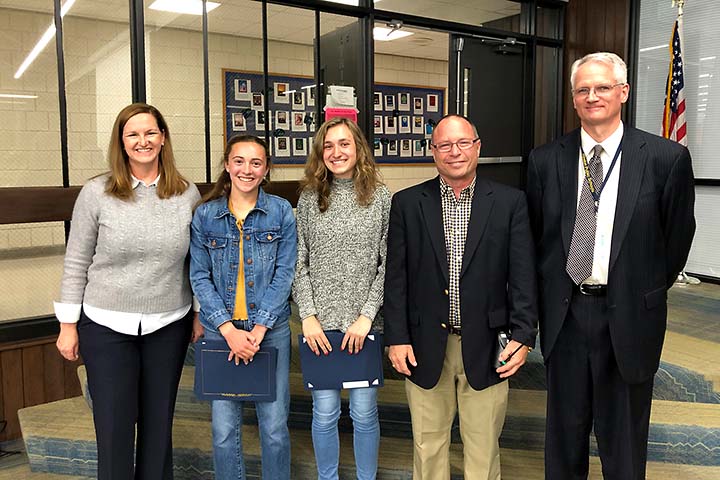 Lauren Bigelow, Nicole Sztachelski, Ava Zielinski, Michelle Gutowski.
Odyssey of the Mind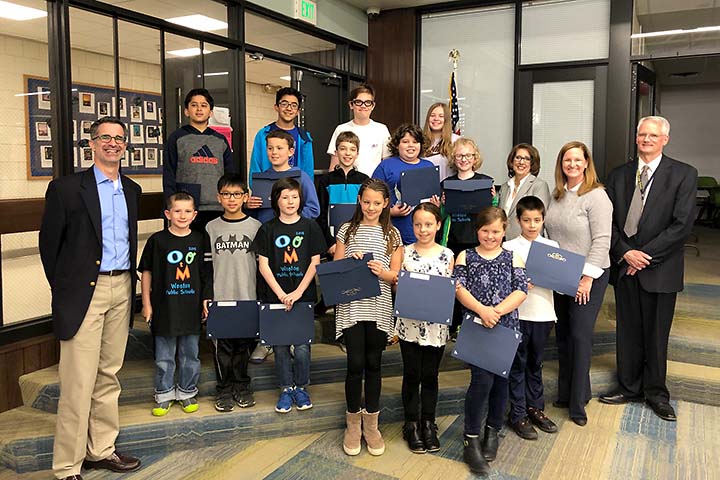 WIS - Division 1, Problem 1, Vehicles. 1st Place: Ali Zafar, Roxana Kiszkiel, Peyton Schleef, Ananya Rajesh, Perri Schleef.
WIS - Division 1, Problem 4, Balsa Structure. 1st Place: Brian Yee, Kavan Patel, Will Kiefer, Maks Moffly, Tim Moffly.
WMS - Division 2, Problem 4, Balsa Structure. 2nd Place: Rohak Gulia, Michael Zana, Stephanie Field, Dylan Field, Jack (John) Wohlford, Kyler Murphy.
Our thanks to Meredith Herman and, for the photos, to Ruby Hedge.