Congressman Himes Discusses Press Freedom, May 3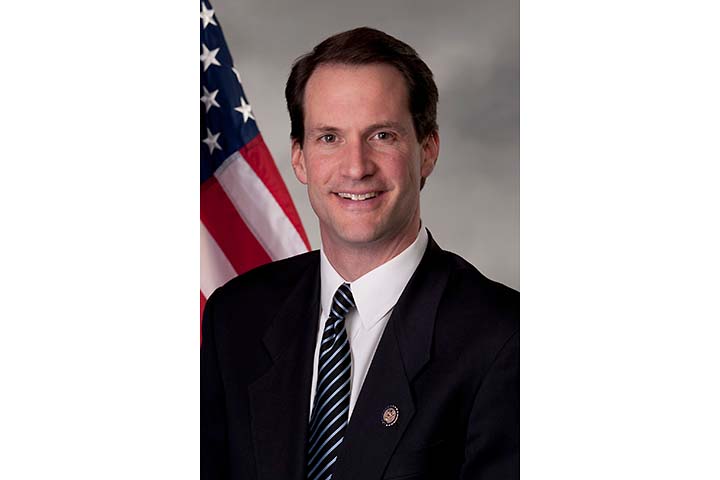 April 27, 2019 — Congressman Jim Himes and a panel of speakers will discuss freedom of the press in Westport's Town Hall Auditorium on Friday afternoon, May 3, at 3:30.
The event coincides with World Press Freedom Day. The panel will discuss the influence of financial issues and the profit motive on media coverage and sustainability, tensions between legitimate national security concerns and the public's right to know, and the questions of censorship and government regulation of internet platforms.
The topic is timely. Some countries use censorship to control internet access to preserve government dominance and control, while others do little to regulate internet usage but are challenged by the spread of anonymous "fake news" and hate speech which can instigate deadly violence.
Joining Congressman Himes on the panel, Francesca Procaccini, is a former attorney in the Civil Rights Division of the Department of Justice, now a Clinical Lecturer in Law at Yale Law School. Michael De Dora is an advocacy manager at the Committee to Protect Journalists (CPJ), leading efforts to advance press freedom around the world. Mark Friedman is an Investment adviser, attorney, and founder of iheartfreedomofthepress.com.
The program is organized by the United Nations Association of Southwestern Connecticut (UNASWCT) and the International Hospitality Committee. It will be moderated by Bill Hass, Vice-President and past President of UNASWCT, who served for 31 years in a variety of news media related functions with the United Nations in New York, most recently as Senior Editor with responsibility for all English press releases and meetings coverage by the UN Department of Public Information. Mr. Hass can be contacted for more information at (203) 454-7685.