New Weston Police Officer Sworn In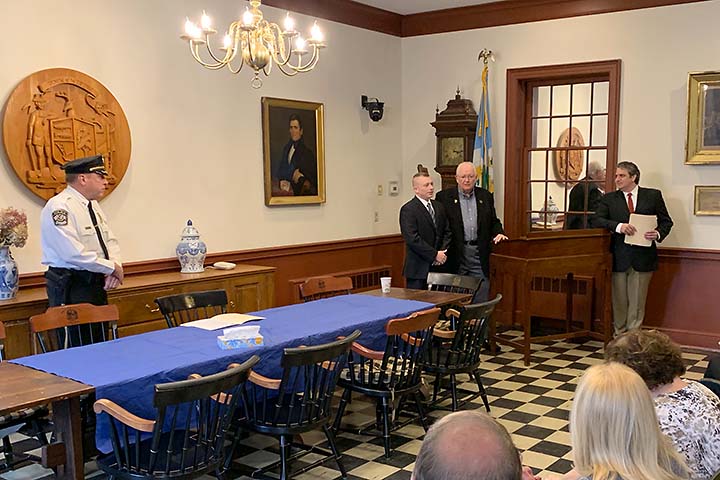 April 17, 2019 — Weston's newest police officer, James Boyles, was sworn in at a Town Hall ceremony on April 12. Officer Boyles joins Weston from the Orange police department.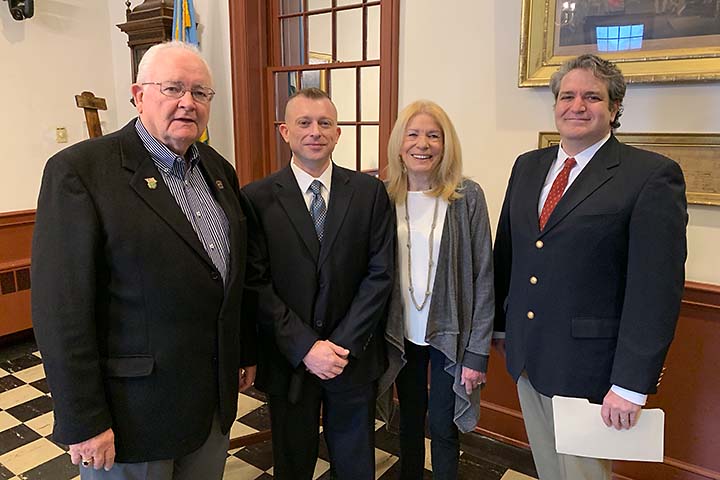 Friday's ceremony was officiated by Police Commission chairman William Brady and Commissioner Beth Gralnick. As is customary, the Town Hall Meeting Room was filled with officers of the Weston Police and a number of Town officials. First Selectman Chris Spaulding administered the oath of office.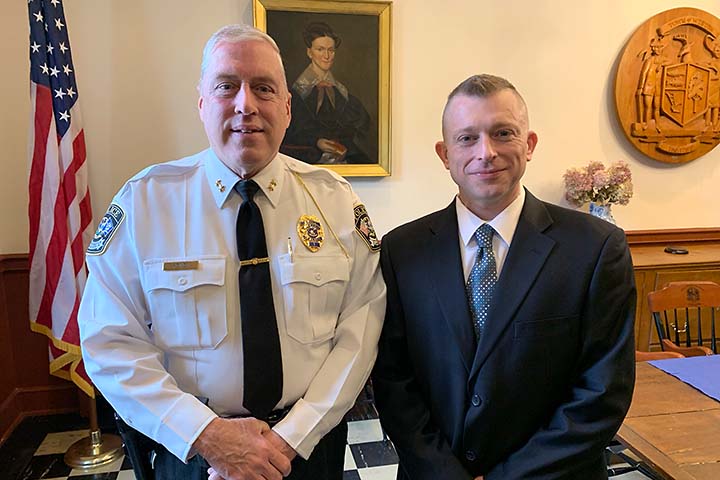 Police Chief Edwin Henion, Officer James Boyles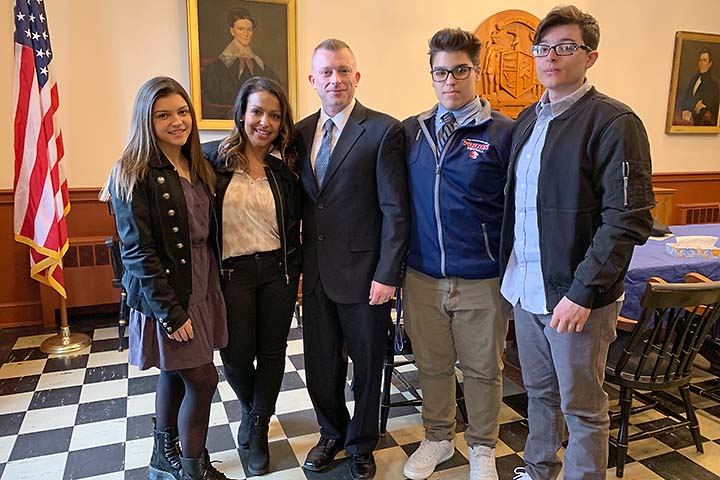 Officer Boyles's family attended the ceremony.