Annual Town Budget Meeting, April 24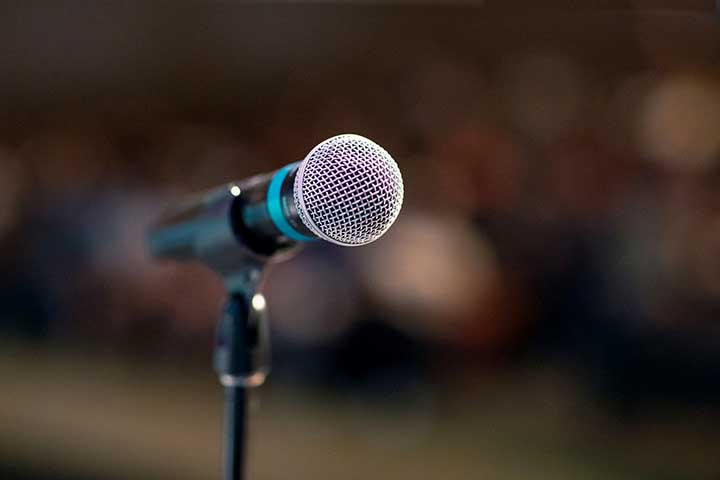 April 17, 2019 — This year's Annual Town Budget Meeting (ATBM) will be held on Wednesday, April 24, starting at 8:00 pm at the Weston High School Auditorium. You must be a qualified voter, so bring identification. (See below for the definition of a qualified voter.)
Check-in will begin at 7:15 pm in the lobby.
How it Works
At the ATBM, voters discuss proposed budgets for the Town and the schools, plus capital improvements and the debt service budget.
Motions can be made to reduce, but not increase, individual line items in the Town and capital budgets. Line items in the education budget are not subject to review, but the total is. Upon arrival, you can pick up a packet with the budget details. You can also view and download the official notice here.
All this assumes a quorum is present. The Town Charter requires that at least 130 qualified voters be present. In the absence of a quorum, the meeting is adjourned without changes to the proposed budgets.
With or without a quorum, the next step in the process is a referendum.
The Referendum
The referendum is an up-or-down vote on the bottom-line total of each budget. It is done by machine ballot. This year, the referendum occurs on Saturday, May 4, in the Town Hall Meeting Room from 12:00 pm until 8:00 pm.
In fact, those who attend the ATBM on the 24th can choose to cast referendum ballots immediately upon adjournment.
Absentee ballots for the May 4 referendum will be available in the Town Clerk's office beginning April 25. Pick up one in person during regular business hours, Monday through Friday from 9:00 am to 4:30 pm. You can do that until Friday, May 3.
Does Attending the ATBM Really Matter?
You can still vote in the May 4 referendum if you don't attend the ATBM. However, keep in mind that the budgets presented to you could have been changed at the ATBM by a relatively small number of people. With a quorum of only 130, as few as 66 voters could make decisions that would affect your town, your schools, and your taxes. All in your absence.
Qualified Voters
According to the Registrars, you are a qualified voter if you are currently registered to vote or are a U.S. citizen on the Weston Grand List owning property of $1,000 or more. For identification, bring your driver's license, credit card, utility bill, or something similar. See one of the Registrars at check-in if you need assistance.