Large Turnout for Town Center Workshop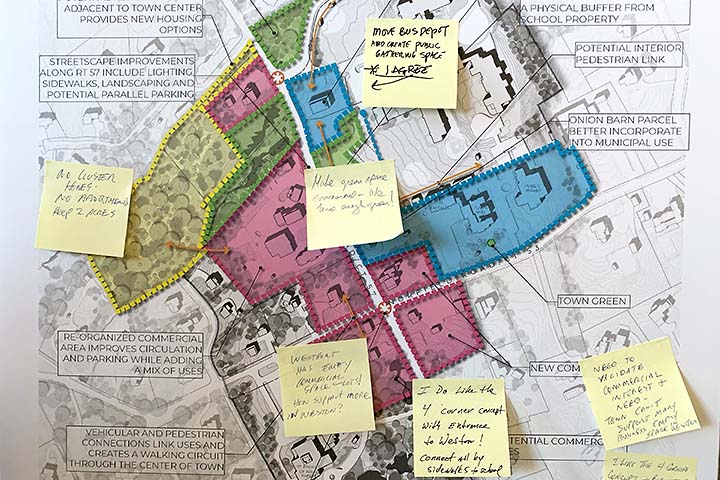 Photo: Weston Today
April 10, 2019 — A large number of Weston residents turned out for a planning workshop about Town Center on Saturday, April 6, and it's not too late to participate.
The workshop was run by a leading municipal consulting firm, Milone & MacBroom, which is helping the Planning and Zoning Commission develop a long-range Plan of Conservation and Development for Weston, as Connecticut municipalities are required by law to do every ten years.
The specific focus of Saturday's session was for residents to specify what they want at Town Center in the future. It was a follow-up to the townwide survey conducted last November.
The Milone & MacBroom team spoke little but listened a lot. Participants circulated in small groups through several stations where they discussed ideas and rated how much value they put on various suggested amenities. Charts with large clusters of green stickers indicated popular ideas, red stickers meant an idea fell flat.
This is part of a planning process called a charrette, a methodology that relies on ongoing dialogue and an exchange of ideas between planners and stakeholders, especially the public.
In the next few weeks, the consultants will digest everything they heard at the workshop. They will then refine their ideas and present new ones at another workshop on May 4. It will be held at the Intermediate School cafetorium at 10:30 am.
Take Part Online
You can view Milone & MacBroom's slide presentation online.
You can also take part in the session virtually and make your views known online as if you were there on Saturday. This will be available until Sunday, April 14.
And if you plan to attend the next session on May 4, it would help to RSVP online.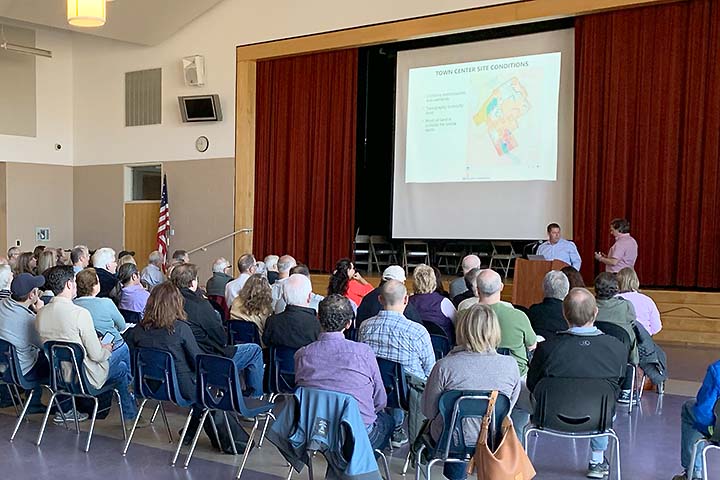 Photo: Weston Today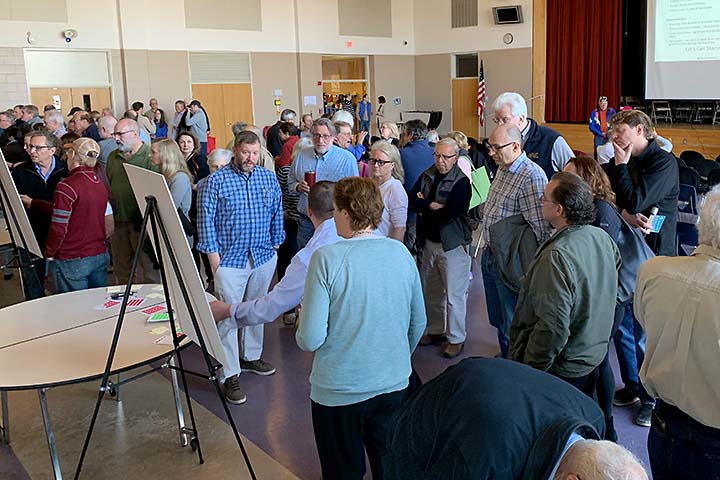 Photo: Weston Today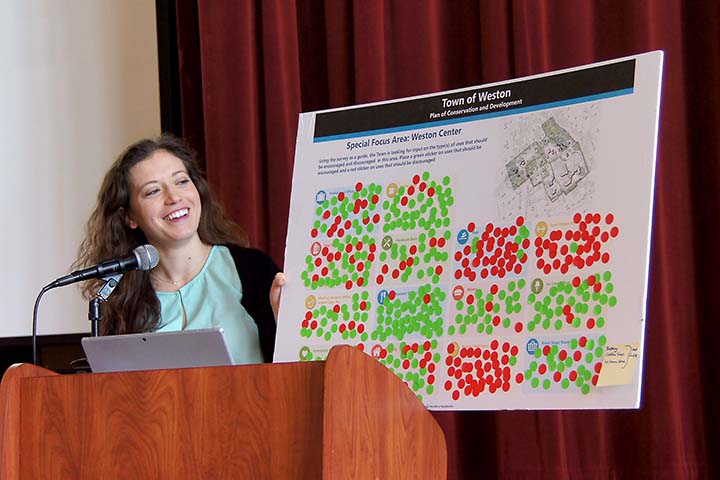 Photo: M.S. Wirtenberg