The Board in Brief
Selectmen Meeting of March 21, 2019
Girl Scouts
First Selectman Chris Spaulding proclaimed Girl Scouts Day in Weston. This year is the 107th anniversary of the organization.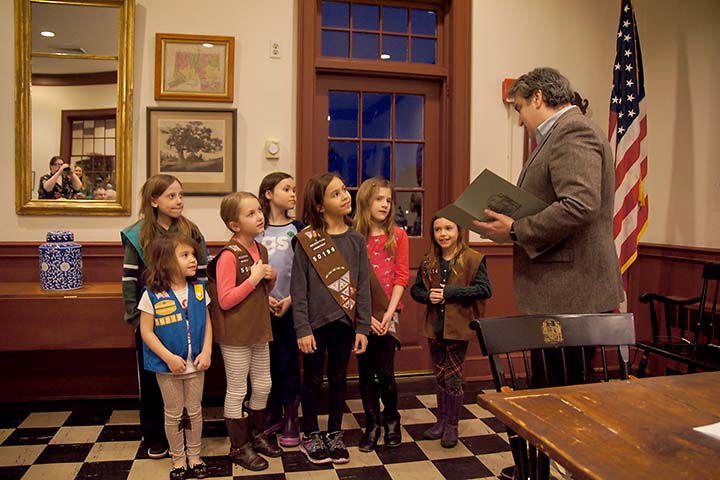 Photo: M.S. Wirtenberg
New Board of Education Member
The Board appointed Taffy Miller to the Board of Education. Ms. Miller is the executive director of the Trust for Learning, a national collaborative fund of grantmakers who focus on early childhood education programs.
In her motion to appoint Ms. Miller, Selectman Samantha Nestor said "the children of Weston do not know how lucky they are."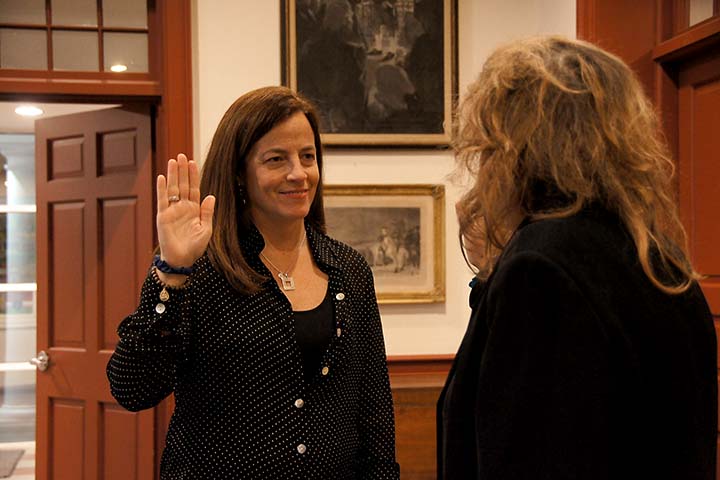 Photo: M.S. Wirtenberg
Change Proposed for the Town Clerk
The Board voted to hold a Special Town meeting on May 9 to discuss converting the Town Clerk position from an elected position to an appointed one. A machine ballot vote has been scheduled for May 18 to decide the matter.
The potential for this change was anticipated in the Town Charter revisions several years ago. The Board has concluded that the Town Clerk is a professional position, not a political one, and has become highly technical. The Selectmen want to ensure that the person occupying it has the right background, training, experience and skills. Town Administrator Jonathan Luiz said several other towns have made the same change for the same reasons.
The incumbent Town Clerk, Donna Anastasia supports the idea. The Board unanimously agreed that if voters approve the change, she will be appointed to the job. Ms. Anastasia thanked the Republican Town Committee "for giving me a career for the last 18 years" and the Democratic Town Committee "for making it easy."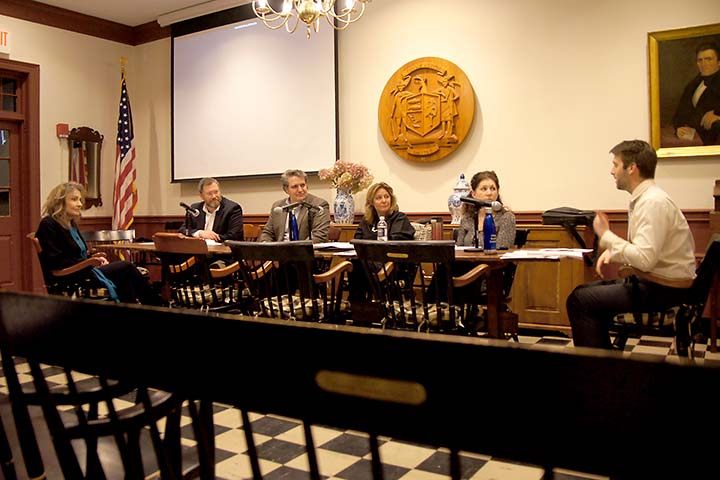 Photo: M.S. Wirtenberg
The Town Accepts a Fine
When Weston Intermediate School was built partly on wetlands, the Town entered into an agreement with the U.S. Army Corps of Engineers and the State Department of Energy and Environmental Protection (DEEP) to establish a new wetland area. Since then, the new area has been monitored, and has failed, except as an incubator for invasives.
Rather than incurring future costs, the Board voted to accept a financial penalty of $43,667, which will be paid to the Connecticut Audubon Society so compensatory wetlands can be established elsewhere in the watershed.
Other Matters
The Board authorized the First Selectman to sign an agreement for architectural work as plans for the renovation of Town public safety facilities progress. Authorization was also given to enter into an agreement for the development of a new Town website.