Weston Students to Odyssey of the Mind Finals
April 1, 2019 — Weston's Odyssey of the Mind program celebrated its most successful year ever with four teams qualifying to represent Connecticut at the international finals at Michigan State University on May 22–25.
The teams qualified by reaching the top of their divisions at the state tournament over the weekend of March 16 at Southern Connecticut State University in New Haven.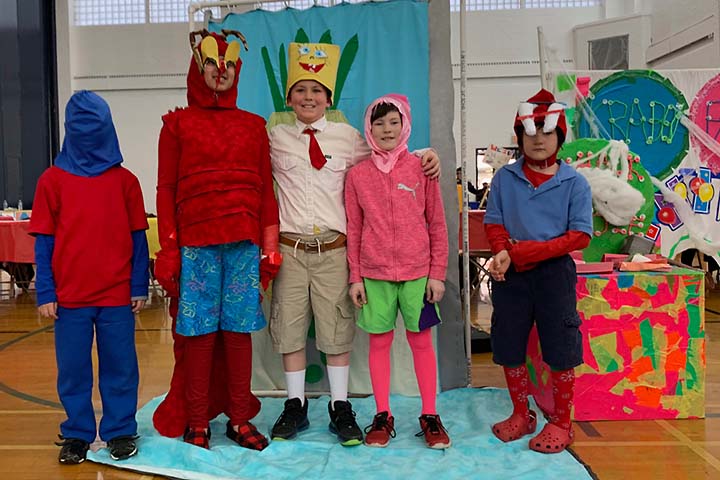 Above, the Weston Intermediate School team of Brian Yee, Kavan Patel, Will Kiefer, Maks Moffly, and Tim Moffly won first place for Division 1 balsa structures.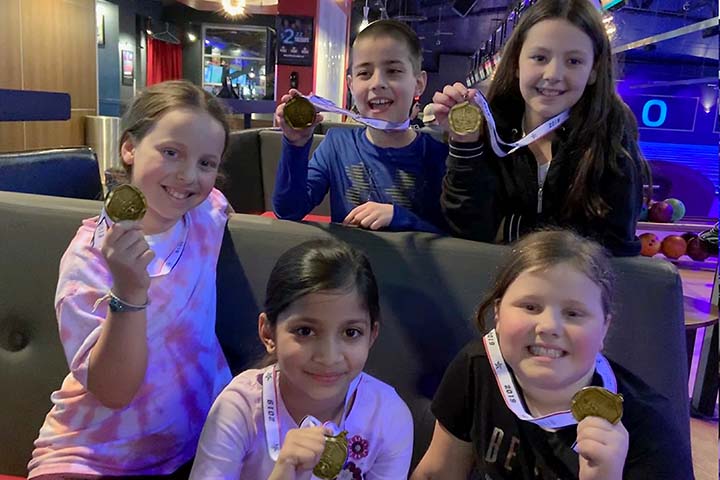 Above, another WIS team, Ali Zafar, Roxana Kiszkiel, Peyton Schleef, Ananya Rajesh, and Perri Schleef won in Division 1 for vehicles.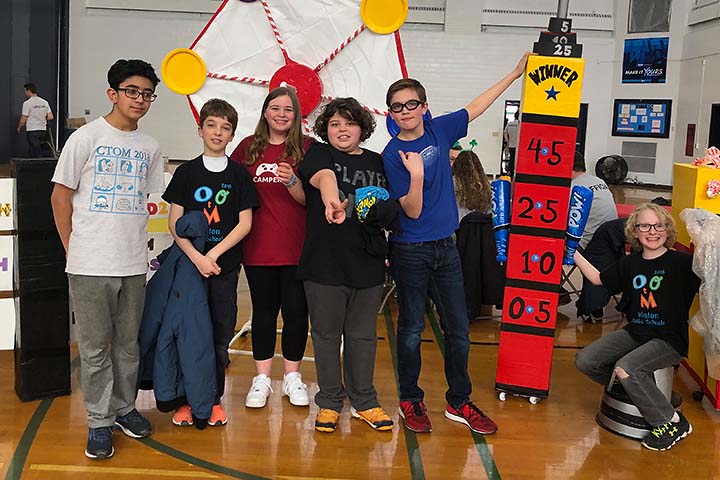 Above, the Middle School team of Rohak Gulia, Michael Zana, Stephanie Field, Dylan Field, Jack Wohlford, and Kyler Murphy took second place in Division 2 for balsa structures.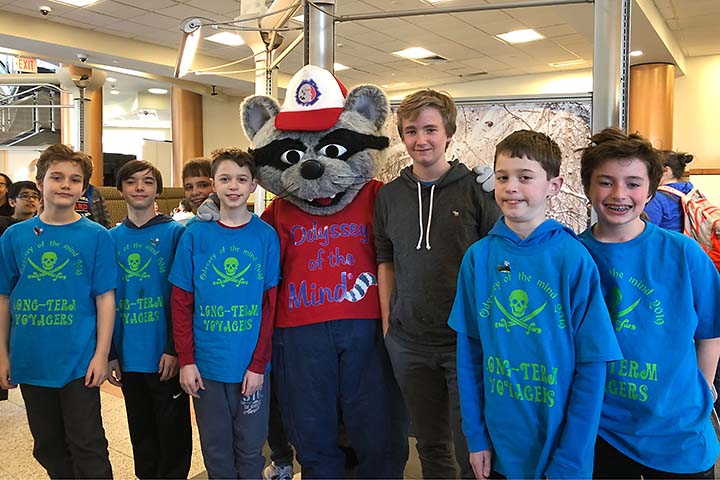 Above, also in Division 2, first place for vehicles went to the Norfield Congregational Church team of Nicolas Grossman, Tyler Lisbon, Lucas Van Laerhoven, Ethan Blumenfeld, Jack Kendall, Kyle Blumenfeld, and Patrick Grogan.
Odyssey of the Mind is an international STEM based competition. "STEM" stands for science, technology, engineering and math. More than 20 countries and 30 U.S. states participate in Odyssey of the Mind, which just celebrated its fortieth anniversary. Weston teams have competed for the past six years.