When Ms. Pecko Flew the Coop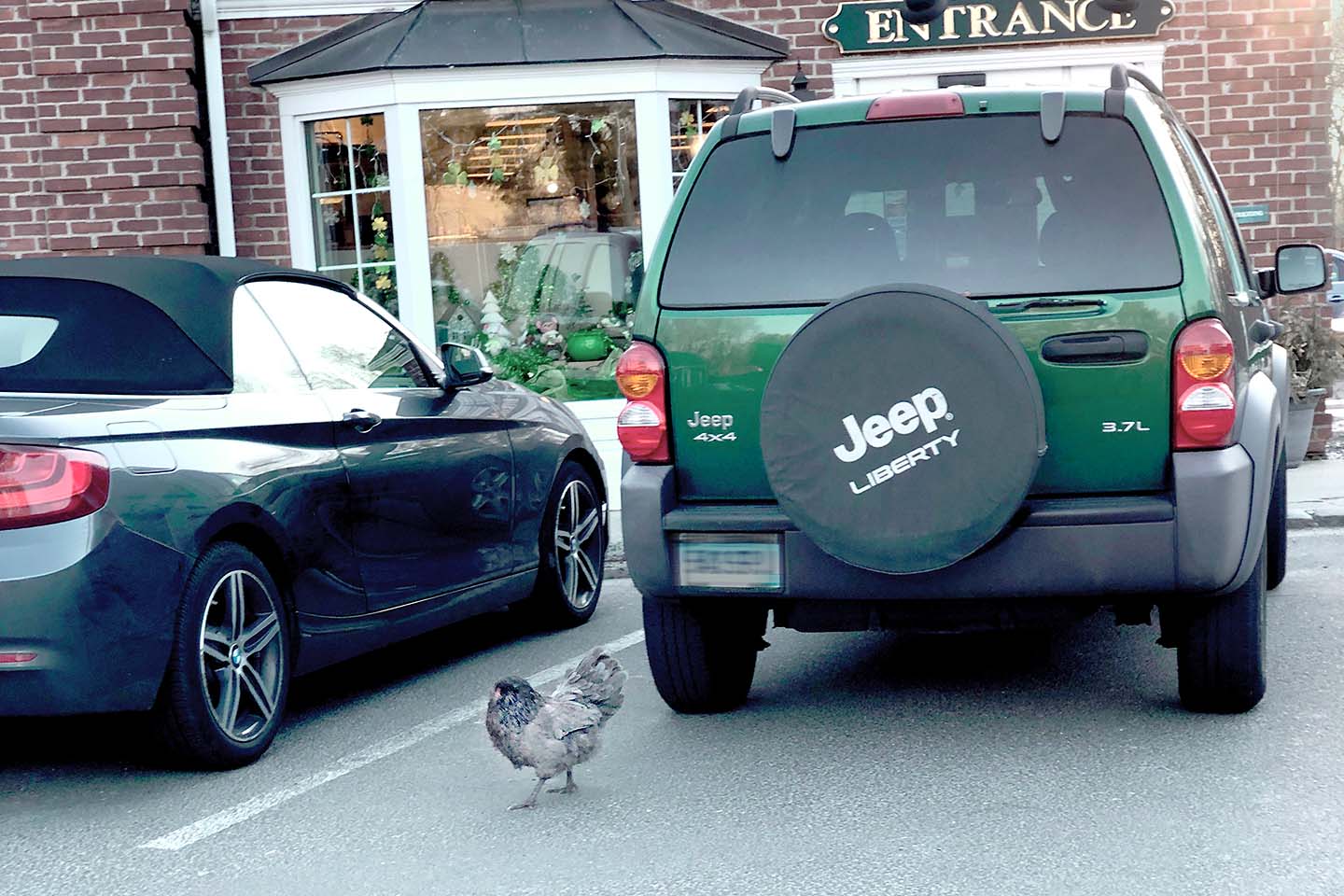 Contributed photo: Jodi Sacchetta
March 26, 2019 — It was a close cluck last week when Ms. Pecko, a favorite pet of Katherine and Victoria Overton, made a run for Peter's Market.
Katherine is a student at Weston Intermediate School. Victoria is a Hurlbutt Elementary student.
Ms. Pecko is a chicken. Peter's is almost five miles from her home.
Someone had left the door open in the coop Ms. Pecko shares with feathered friends Daffy and Delaney, and the three made their escape. Soon, Daffy and Delaney had second thoughts and returned home. Ms. Pecko had other ideas.
For a while, it looked like tragedy was unfolding. A search by the girls and their Mom, Kristin Kreuder Overton, discovered feathers in the road. Then, a guest's dog named KitKat showed up with a feather in its mouth. Ruh-roh.
Fearing the worst, Ms. Kreuder Overton took to social media. Minutes later, Jodi Sacchetta spotted a chicken ambling around the parking lot outside Peter's Market. A quick exchange of posts confirmed that it was indeed Ms. Pecko, and a group of bystanders helped usher Ms. Pecko into a box until the girls' father, George Overton arrived. All was well.
A lingering question remained.
How did Ms. Pecko get so quickly from home to the market, several miles away? Could she have travelled so far and fast on foot?
No one knows for sure, but the best guess is that she crawled into the undercarriage of the guest's car, and stowed away until arriving at Peter's.
And no, she did not enter the market, and did not order a Dirty Bird.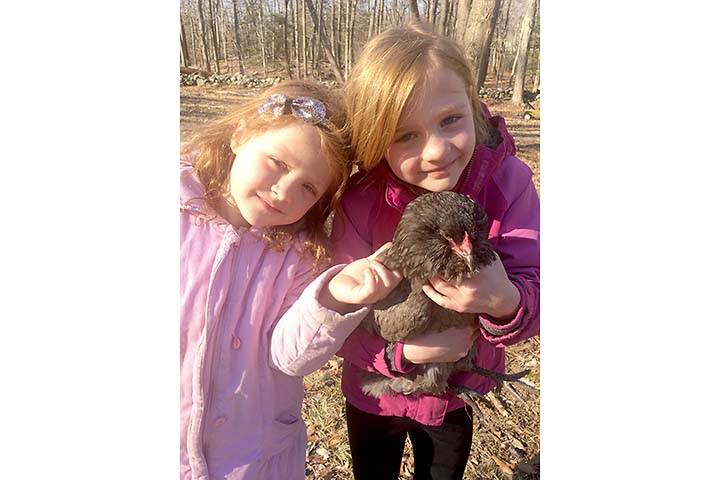 Victoria and Katherine with Ms. Pecko. Photo: Kristin Kreuder Overton