Ms President Goes to Hartford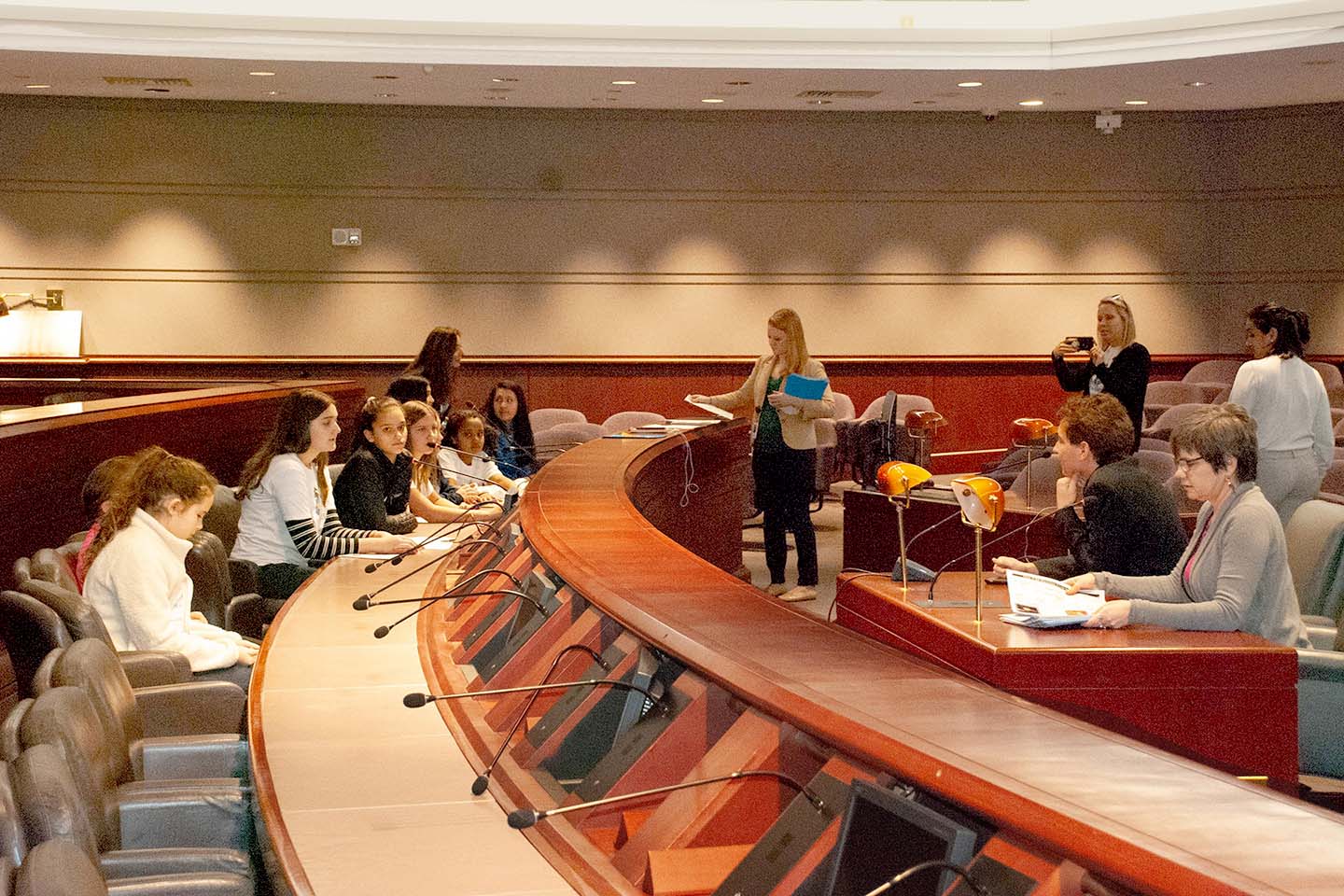 March 19, 2019 — Young Weston women participating in the "Ms President US" program spent Monday touring the State Capitol, discussing important legislation, and being encouraged to pursue public service.
The program is part of the WOW! series sponsored by Weston Youth Services. It is led by former First Selectman Gayle Weinstein and former Board of Education member Elise Major.
In Hartford, participants were hosted by Senator Will Haskell and Representative Anne Hughes, who listened as the young women discussed their interest in proposed legislation to reduce the pollution of plastic bags, protect the environment, and ban single-use plastic straws in an effort to reduce waste in the Long Island Sound.
"These girls have done such an incredible job at advocating for the issues important to them. They truly are the future leaders of Connecticut," said Ms. Weinstein.
Senator Haskell said "I believe every generation deserves a seat at the table and representative democracy should be representative. I mean it when I say I will join these girls door-knocking and I hope all of them decide to run for office."
Representative Hughes said "I am proud to support legislation that addresses the crisis of plastic pollution especially in our oceans. These are the leaders of today and they are the key stakeholders in an inhabitable planet."
WOW! programs are extremely popular in Weston. "Ms President US" is one of the Middle School selections. Young women who participate learn civic responsibility and campaign skills by working in teams to create a campaign for "Ms President US" of their town. Weston High School students serve as mentors, supporting participants throughout the program.