Bring Out Your Undead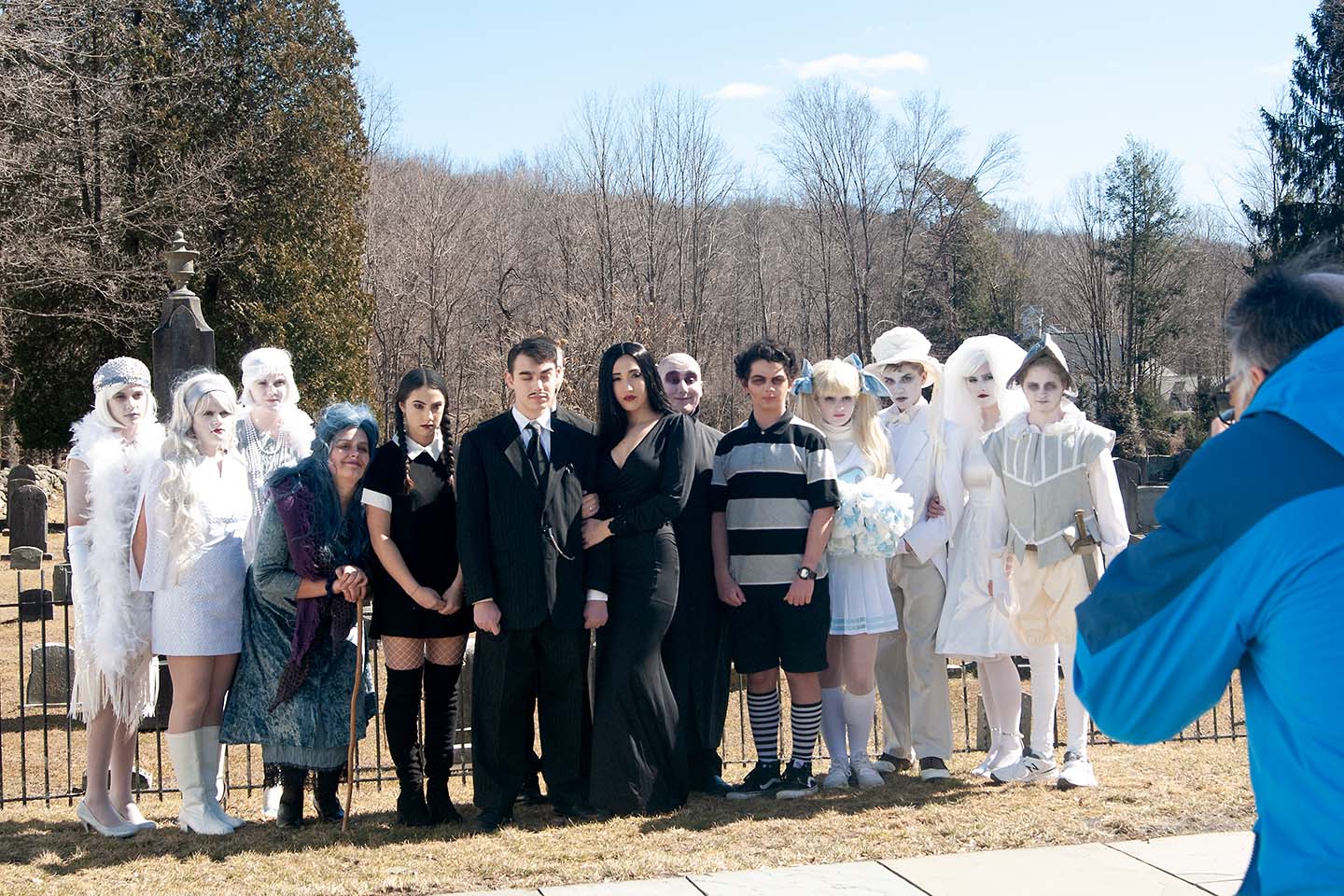 Cast members pose for creepy publicity shots. (Photo: Jolie Jeffrey-Craft)
March 19, 2019 — They're creepy. They're kooky. They're WHS Company, and beginning March 28th they're The Addams Family.
Company is Weston High School's student-run theater group. Here is the story of their "altogether ooky" spring musical, which you can enjoy on four dates at the end of the month.
Gomez and Morticia's daughter Wednesday, who enjoys torturing her brother Pugsley and hunting with a crossbow, falls in love with a cautious boy from the midwest. When the boy's parents come for a visit to meet the Addamses, including Uncle Fester — and are greeted by the butler, Lurch — they immediately realize they are not in Ohio anymore.
Anything more would be a spoiler.
Performances are at the Weston High School auditorium at 7:30 pm on Thursday, March 28th through Saturday, March 30. On Sunday the 31st, the curtain rises at 3:00 pm. Visit www.whscompany.com for tickets.
Gomez is played by Ben Rosenberg. Sophie Lang portrays Morticia.
Wednesday Addams is played by Remy Young and Momo-Burns-Min. Brother Pugsley is played by Lucas Casellas.
The boy from Ohio, Lucas Beineke, is played by Will Berger. His parents are portrayed by Erin Dillon and Garrett Landen.
Crazy Uncle Fester (hardly the only crazy one) is played by Josh Ronai. Julia Lawless plays Grandma.
Andrew Pappas plays Lurch. You rang?
The show is directed by Liz Morris and co-produced by Beth Lubliner, Patricia Perez Goodrich, and Paul A. Levin.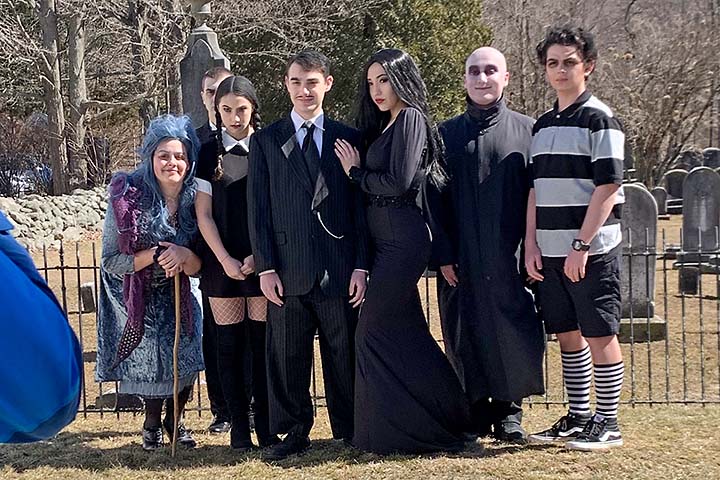 One weird, happy family. (Photo: Mira Jeffrey-Craft)