St. Baldrick's: March 16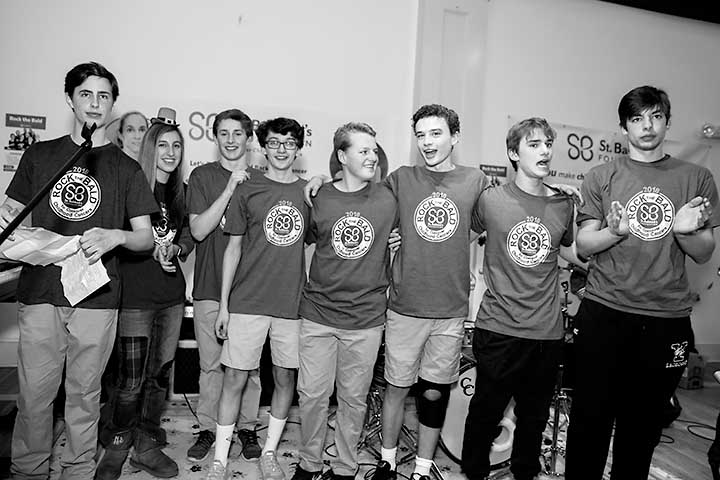 Members of last year's St. Baldrick's Team Weston. Photo: Janet Maya.
February 26, 2019 — Last year, Weston students formed their own chapter of the St. Baldrick's Foundation, got a bunch of volunteers to have their heads shaved, put on a fun event, and raised a whopping $45,000 to support childhood cancer research.
This year, they're doing it again.
The event features great food and beverages, music, a silent auction, and more. It's on the evening of March 16th from 6:30 to 10:00 at St. Francis of Assisi Church, 35 Norfield Road.
Tickets will be on sale a little later this week, and we will let you know how to get them. But you can already lend a hand right now. You can volunteer to be a shavee, you can donate, or you can do both, right here. Go ahead. Be a hero.
St. Baldrick's Foundation is a volunteer-driven charity that funds more in childhood cancer research grants than any organization except the U.S. government.
To volunteer or sponsor shavees, please email Jack Morvillo, Daniel Bello, or Catherine Morvillo. They are some of the Weston students who make this all happen.