Karaoke for a Cause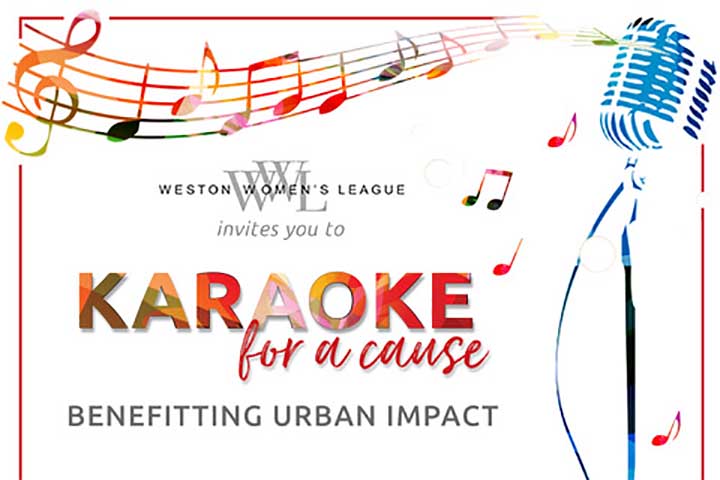 February 22, 2019 — The Weston Women's League has a fun night of karaoke planned for you on the evening of March 23rd. It runs from 8:00 to the stroke of midnight at The Barn, 123 Kettle Creek Road.
You will enjoy wine, beer, and "lite bites" as you sing your socks off and help kids at the same time. $50 per guest, $5 per song. Tickets are available online right now. wwlkaraoke.splashthat.com.
Besides the good time and good company, this helps the Women's League help Urban Impact, which in turn helps kids at Bridgeport's PT Barnum Housing Community.
Urban Impact has been working for the past eight years at PT Barnum to help underprivileged youth achieve academic success, develop positive character traits, and lead a fulfilling life.
The organization provides educational opportunities through in-school and after-school activities. These include one-on-one and small group tutoring and mentoring, all at no cost to participants.
Over the last 12 months, Urban Impact volunteers have engaged with 479 kids for over 13,128 hours. 397 kids are active at weekly programs.
So, enjoy. You can even sing "Feelings" if you want. Your call.