Firefighters Tackle "Intense" Blaze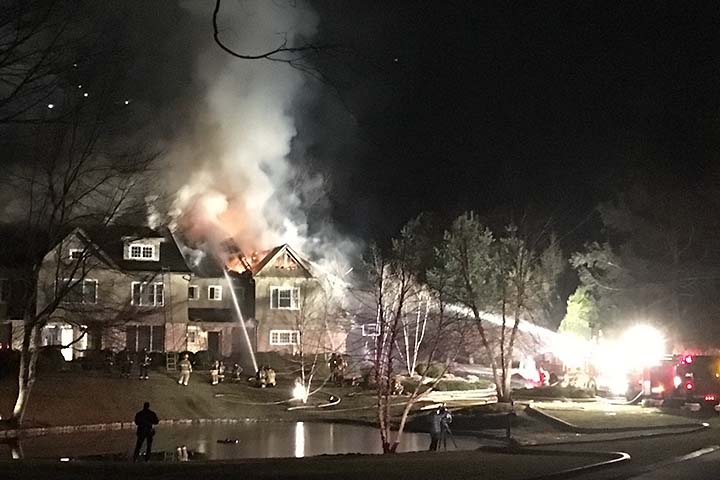 Photo: Stephan Grozinger
February 12, 2019 — On February 10th, Weston Volunteer Fire Department crews battled a fire at 103 Good Hill Road until the early hours of the morning. Deputy Chief Terry Blake described the blaze as "intense."
The first WVFD car arriving on the scene found an area of the home near the garage in flames, extending into the attic.
The Wilton Fire Department and Georgetown Volunteer Fire Department also responded to the scene. As Weston firefighters worked, the town was covered by the Westport Fire Department.
There were no injuries. Weston's Volunteer EMS service monitored firefighter well-being throughout the incident.
The cause of the fire is being investigated by the Weston Fire Marshal.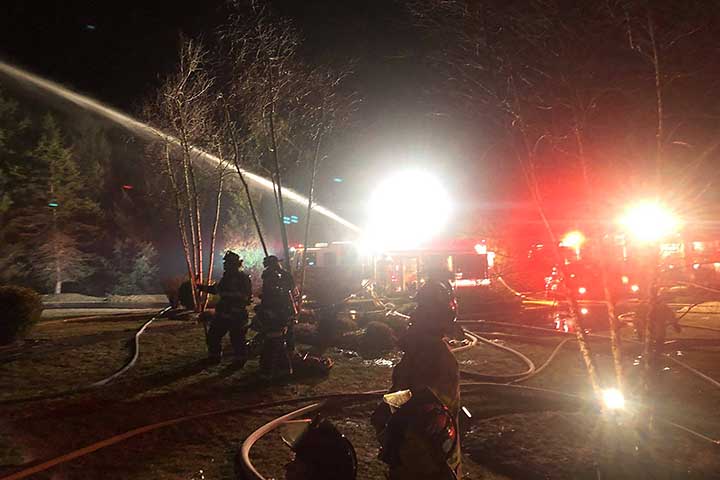 Photo: WVFD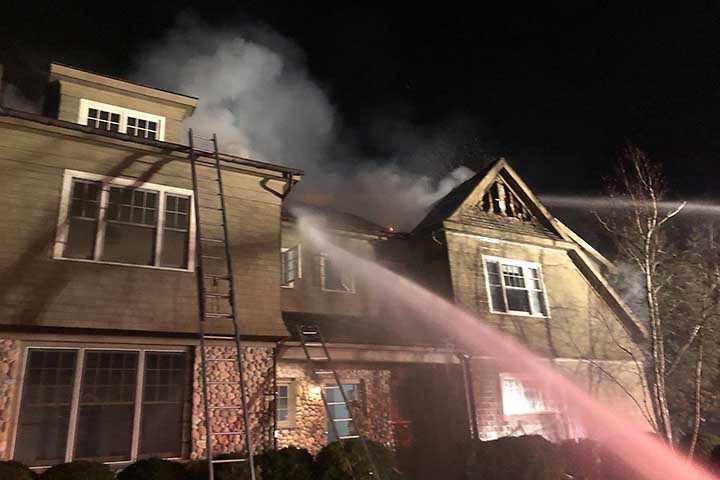 Photo: WVFD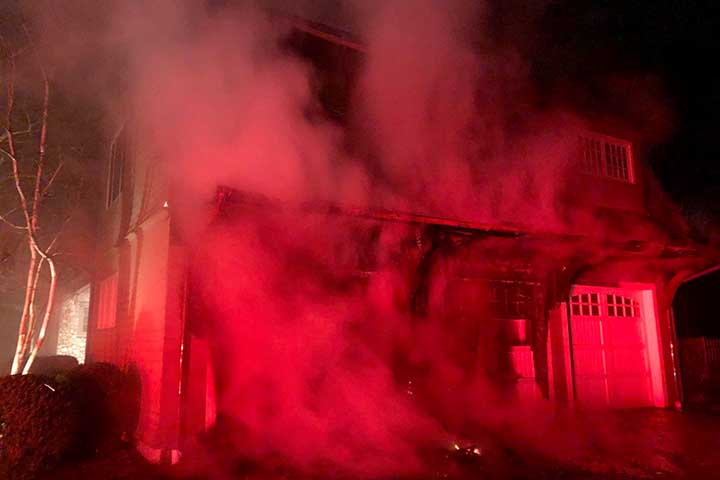 Photo: WVFD