Legislation Proposed to Consolidate School Districts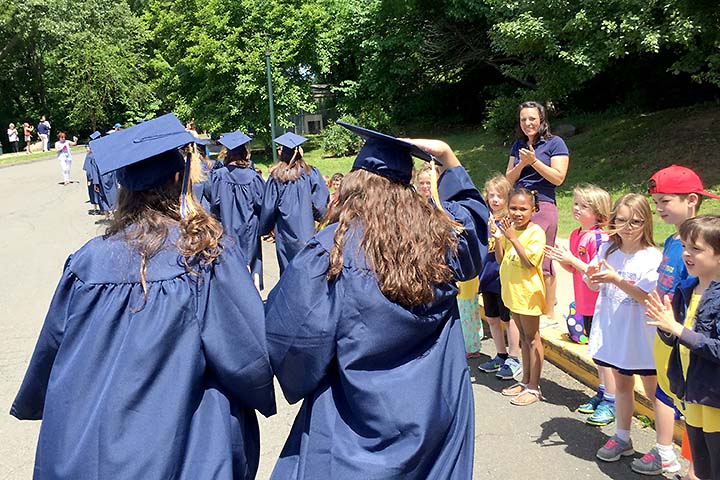 January 28, 2019 — Recently-proposed legislation to consolidate school districts drew considerable attention in Weston and surrounding towns over the weekend.
The bill, SB-738, would mandate a merger of school districts in towns with a population under 40,000. If enacted, it would create a commission to develop a consolidation plan for submission to the legislature before July 1, 2020.
Beyond the obvious potential impact on Weston, two provisions of the bill are particularly eye-catching. One is a call for school districts to be consolidated in a "manner similar to the probate districts."
Weston shares a probate district with Westport. This does not necessarily mean the Weston and Westport school districts would be combined. Measures proposed this early in a legislative session tend to be broad strokes that come into specific relief later in the process.
It is not immediately clear that the commission, if one is created, would be required to hew precisely to the probate district structure. If it is not, the possibilities widen. It is conceivable that Weston's school district would be ordered to merge with those in Norwalk and Wilton, which share a probate district, or Easton, Monroe and Trumbull, which share another, or even those in the probate district serving Bethel, Newtown, Ridgefield and Redding.
Published reports that school districts in Norwalk and Wilton will be consolidated appear to be premature.
Our Senators Object
Weston's state senators Tony Hwang and Will Haskell both oppose SB-738. The bill's stated purpose is "to create a more efficient educational system."
In a joint letter with Senator Alex Bergstein of Greenwich, Senator Haskell said he and Ms. Bergstein "are always open to discussing the difficult issues facing our state, including the issue of regionalization, because finding efficiencies in state spending is a priority for us. However, we cannot support SB-738 to regionalize our schools."
We spoke at length with Senator Hwang on Sunday evening. Mr. Hwang sees the bill as part of a larger effort to equalize the quality of education across the state, which he believes is greatly needed. He emphasized that "education is a Constitutional right for every child in this state, and there is an undeniable achievement gap at lower socio-economic levels. But a 'one-size-fits-all' solution is not a solution, and will only create other problems."
"This bill doesn't take into account the unique needs and abilities of communities," said the senator. "Many communities have a common border, but are actually quite different. The State is trying to tell municipalities that Hartford knows what's best for you. Instead, Hartford should be taking cues from local government." Mr. Hwang said many towns are already doing well combining services where it makes sense, citing the example of Easton and Redding, which share schools.
A "Disconcerting" Provision
We asked Senator Hwang about the second part of SB-738 that caught our attention. The proposed bill would require the commission's plan to be approved by the General Assembly by July 1, 2020. If it is not approved, the plan goes into effect anyway, in 2021.
Senator Hwang said he finds the provision "disconcerting." It means that, by passing SB-738, no matter what plan an unelected commission devises to consolidate school districts, the Legislature surrenders its ability to stop it.
SB-738 was proposed by State Senator Martin Looney, a veteran Democratic lawmaker who represents New Haven, Hamden and North Haven. Mr. Looney is also the Senate president pro tempore.
Senator Hwang said he is not surprised by alarm in suburban areas about the proposed bill, but added "everything I'm hearing from urbanized areas says they don't want it either."
EDITOR'S NOTE: In the original edition of this article, the school district consolidation legislation was referred to as SB-454. Shortly after publication, the bill was re-introduced as SB-738 due to an error in SB-454. Accordingly, for purposes of clarity, this article has been updated to reflect the bill's new designation as SB-738.