Great Community Bonfire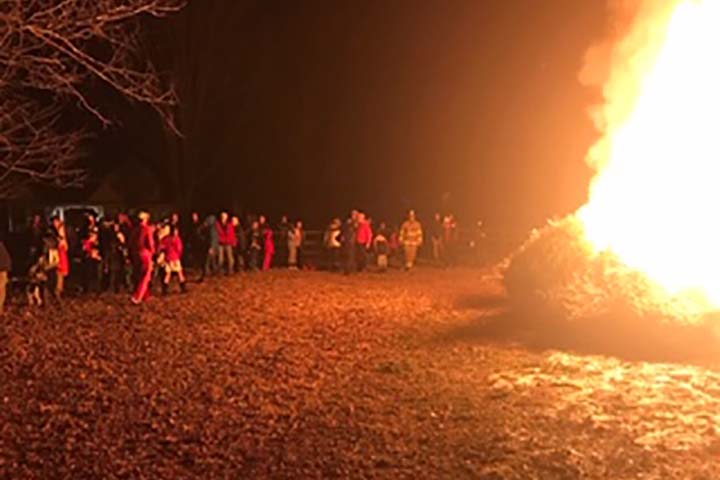 January 21, 2019 — On January 12th, in a departure from their normal work, Weston's Volunteer Fire Department set a huge blaze before onlookers at Emmanuel Church.
They put it out a little later, of course. But first, everyone enjoyed the bonfire, good company, and refreshments. And thanks to the over 125 townspeople who paid for the privilege of watching their Christmas trees go up in flames, many of our neighbors will have an easier time staying warm this winter.
Proceeds for Emmanuel's annual community bonfire went to Weston Warm-Up, a non-profit that helps neighbors in need by providing funds to help heat their homes.
Everyone connected to the effort appreciates your generosity, and there is still plenty of time to be a part of it. It's as easy as sending a check to Warm-Up:
Weston Warm-Up Fund
P.O. Box 1254
Weston, CT 06883
Forecasters report we could be in for several weeks of very cold temperatures and a repeat of last year's nor'easters. The efforts of the Bonfire Team at Emmanuel and those of Weston Warm-Up could be even more valuable than usual.