Light Up Your Tree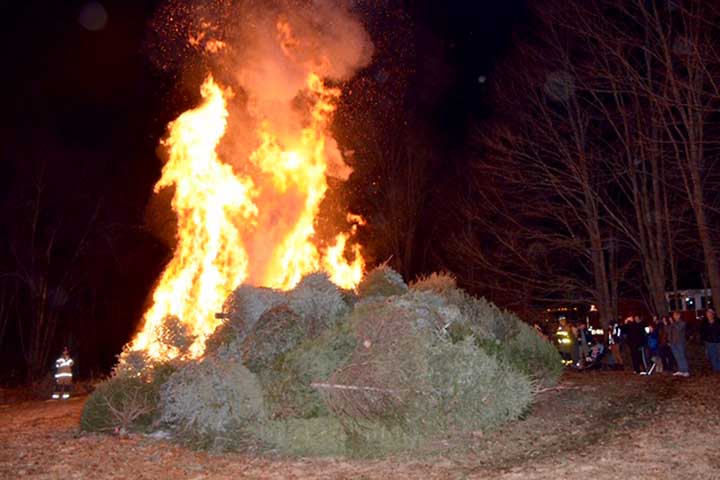 January 2, 2019 — Cling to the holiday break all you want (we are), but it's time for your tree to go.
The good news is that, with a donation that goes to Weston Warm Up, your tree can be picked up or dropped off, fuel a fun town event at Emmanuel Church, and help families stay warm during the winter.
Trees will be picked up by volunteers on January 4, 5, and 6. Just call the Emmanuel Church office at (203) 227-8565 to let them know, attach an envelope to the tree with a $35 donation, and leave the tree (free of ornaments) somewhere a volunteer can easily find it.
After January 4, you can also drop off your tree at the back field near the church parking lot for a $25 donation.
The fun event is a Community Bonfire on January 12 at 6:00 pm at Emmanuel Church, 285 Lyons Plains Road. Your tree will be lit up once and for all with everyone else's. Refreshments will be served in the church hall.
The bonfire is supervised by the Weston Volunteer Fire Department, who use it as a training exercise. Everyone has a good time. Enjoy.