Selectmen Appoint Students to Commission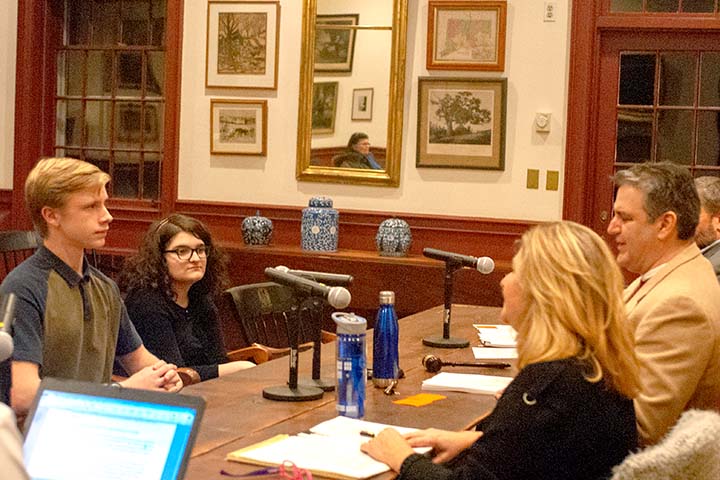 Left: new commission members Knox Watson and Emma Spaulding. Not pictured: Bridget Angus.
December 22, 2018 — In a series of year-end appointments and re-appointments to Town committees and commissions on December 20, the Board of Selectmen also welcomed three Weston High School students into the ranks of those who step up to serve the town.
Knox Watson and Bridget Angus were appointed to the Commission for Children and Youth as student voting members. Emma Spaulding was appointed as a 9th grade advisor to the commission.
The students applied for membership through the high school and were nominated by the commission itself. They were appointed by unanimous vote of the Selectmen, although in the case of Ms. Spaulding, the First Selectman recused himself.
Student members provide valuable insight to the commission about events, improving external communications, social media, academic and social pressures, and resources for students and parents who deal with a variety of issues.
Weston's Youth Services program offers a robust set of services, including the popular WOW program and informational sessions on topics ranging from vaping to strategies parents can use to help students develop good homework and study habits.
The commission coordinates efforts with a number of organizations, including those from other towns, the police and School Resource Officers, school counselors, the Weston Public Library, Social Services, and more.