Grant Funds Sought for Bisceglie Trails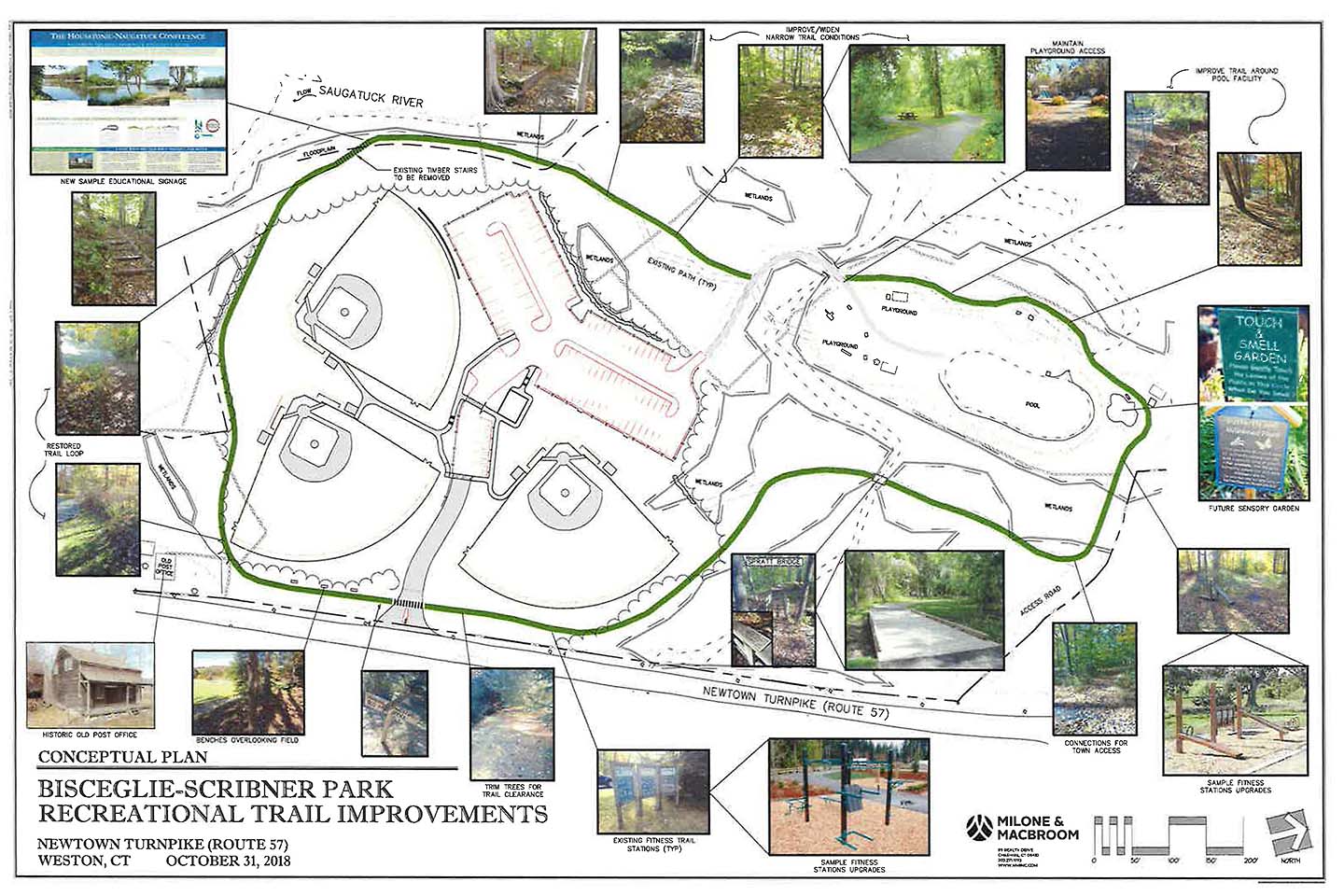 December 12, 2018 — Over the years, walking trails at Bisceglie-Scribner park have deteriorated. The Town has applied for a $188 thousand state grant to restore them to their former glory.
"Walking trails are a perfect fit in Weston," said First Selectman Chris Spaulding. "People could drop off kids for a game and walk the trails. We can use existing parking and, for the most part, existing trails. We wouldn't need to take down trees, and the Senior Center could transport seniors for recreation."
The Town is applying for a State Recreational Trails Program grant. Under its terms, Weston would pay 20 percent of the project cost, which amounts to $37 thousand.
On December 6th, the boards of Selectmen and Finance voted to set aside that amount for the project, contingent on the grant application being approved. If it is not, the funds will return to reserves.
In 2003, the construction of baseball fields at the park modified the topography. Some trails were removed and no longer formed a continuous circuit. Weston Kiwanis had installed a number of exercise fitness stations, but over the years they have fallen into disrepair.
This new project would set all that right. For the most part, it involves refurbishing the existing trails, grading to flatten them, and restoring the loop by expanding it slightly around the ballfields. The fitness stations would be replaced.
The restored trails would be an 8-foot wide gravel track roughly one-half-mile long. Town Administrator Jonathan Luiz said he hopes the grant application will be approved and that the Town will receive notice in the spring.