Diana Loevy Honored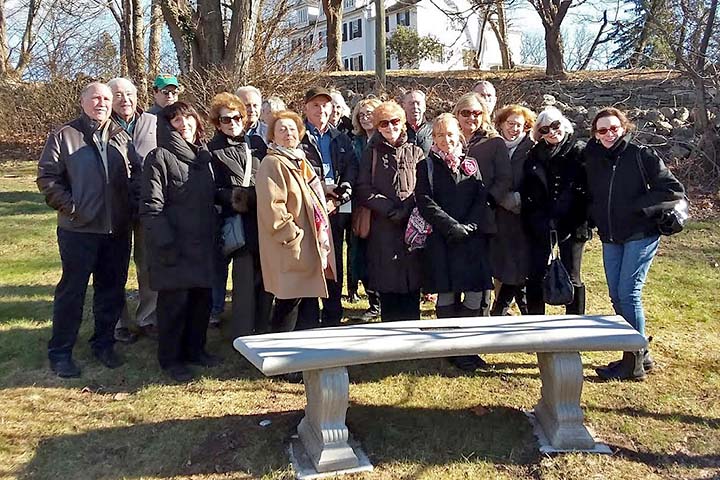 December 10, 2018 — On December 4th, the Weston Library's New Yorker Roundtable Group and Morning Book Group honored the late Diana Loevy by dedicating a new bench on the library lawn in her memory.
A Westport resident, Ms. Loevy worked with Friends of the Weston Library for years on building a book discussion group program. She was an expert in the field. She passed away in September of 2017.
Ms. Loevy's parents and her husband, Philip Weiner, attended the dedication. The book groups raised funds to have the bench installed.
Diana Loevy began her career in journalism with National Geographic, then was vice president and editorial director at United Media. Later, she she conceived, developed and launched the Reading Groups program for Bookspan, the book club division of Time Warner and Bertelsmann.
Ms. Loevy's 2006 book, "The Book Club Companion, a Comprehensive Guide to the Reading Group Experience," is considered the definitive reference for the best practices of book clubs everywhere.