Samantha Nestor Joins Board of Selectmen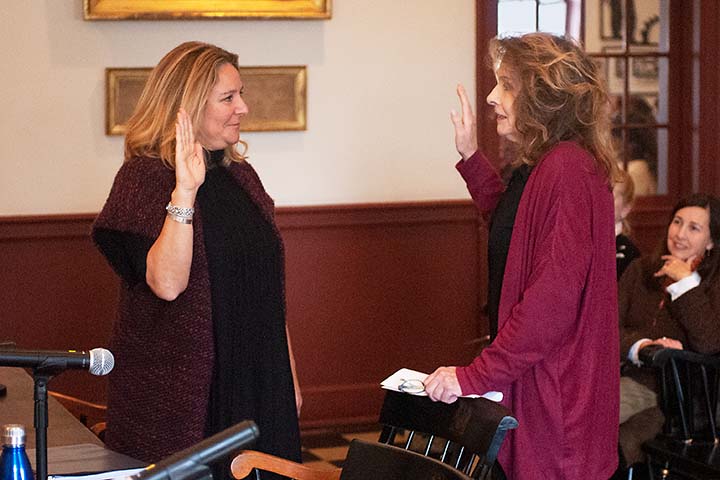 December 7, 2018 — Samantha Nestor was appointed on December 6 to the Board of Selectmen, filling the term of the late Brian Gordon. Ms. Nestor was nominated for the office by the Democratic Town Committee on November 30.
An emotional First Selectman Chris Spaulding began the special Board meeting with a moment of silence in memory of Mr. Gordon. "He is going to be deeply missed," said Dr. Spaulding. "He will be remembered. I'm going to make sure of that."
After the meeting, Ms. Nestor said "I am grateful and humbled to be chosen to serve out the remaining term of Brian Gordon. I hope to honor his memory by serving this Town well through listening and collaboration and always looking for the most creative solutions for the most positive outcomes."
Selectman Stephan Grozinger made the motion to appoint Ms. Nestor, noting he had worked with her in government for quite some time and that he is "thrilled" she is "coming on board."
Ms. Nestor was elected to the Board of Education in 2017. She has resigned that office and her role on the town's Marketing and Communications Advisory Committee.
After taking the oath of office from Town Clerk Donna Anastasia, Ms. Nestor took her seat on Board. Her first action as Selectman was to move to appoint Ruby Hedge as her Board of Education replacement. The motion carried unanimously.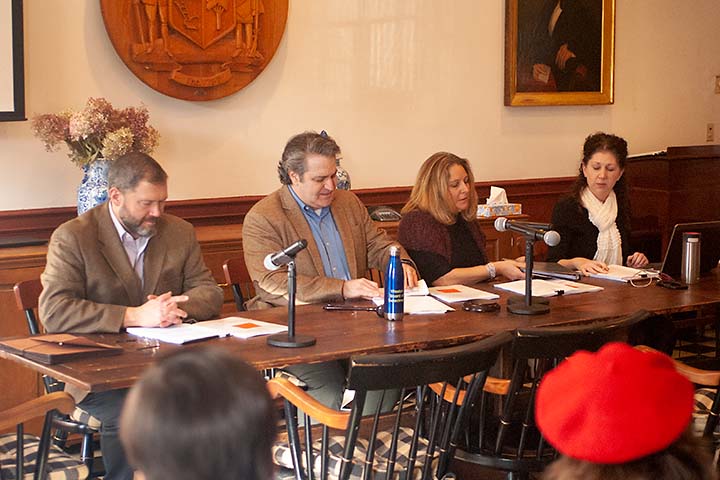 Samantha Nestor takes her seat on the Board.