Ruby Hedge Appointed to Board of Education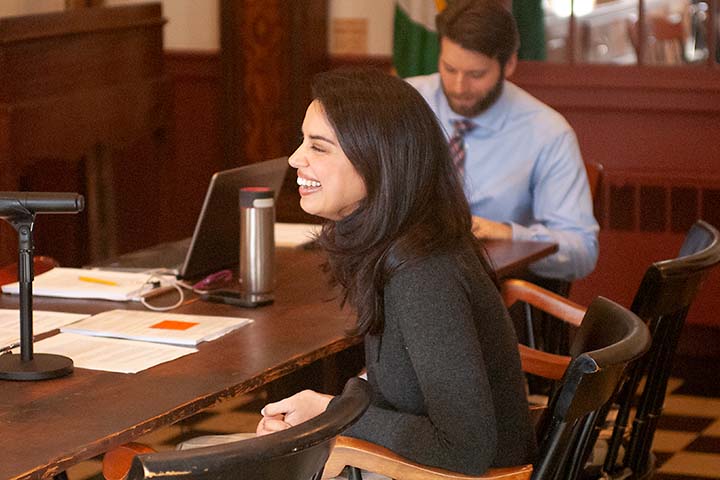 December 7, 2018 — The Board of Selectmen on December 6 unanimously appointed Ruby Hedge to Weston's Board of Education, replacing Samantha Nestor, who earlier was elected to the Board of Selectmen.
Ms. Hedge is a merchandise consultant and former retail executive in companies like OshKosh B'Gosh, French Connection, Perry Ellis, Polo Ralph Lauren, and The Gap.
In Weston, Ms. Hedge has been active in the PTO and has served as treasurer of the Weston Food Pantry and Weston Women's League. Currently, she is the Grants co-chair of the Weston Educational Foundation and co-leads the foundation's outreach marketing.
Her Board of Education membership will be Ms. Hedge's first public office.
Ms. Hedge told the Board that she and her husband "stumbled upon" Weston seven years ago, looked at a piece of property once, and said to each other "Done. This is where we want to live and raise our family. And there hasn't been a day we've looked back and regretted it. I'm thrilled to serve this town that we love so much."
Selectman Nestor had the honor of moving to appoint Ms. Hedge to her former seat on the Board of Education, a motion which passed unanimously.