Two New Board of Finance Members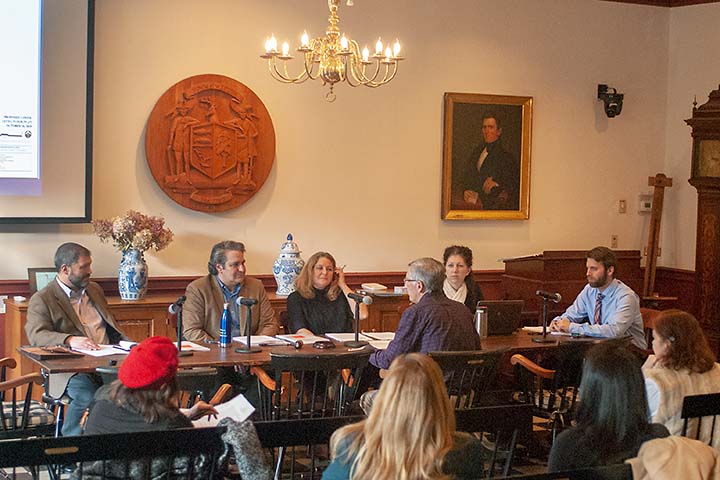 December 7, 2018 — The Board of Selectmen voted on December 6 to appoint Jeffrey Farr and Greg Murphy to the Board of Finance, filling vacancies created by the resignations of Jerry Sargent and Bob Ferguson.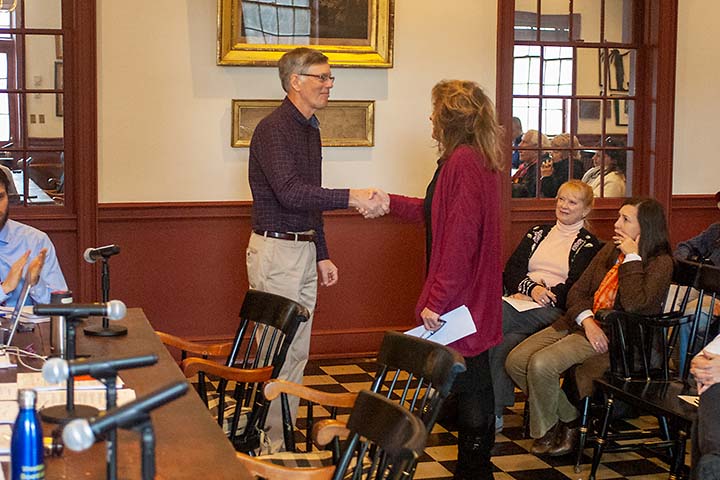 Jeffrey Farr is a 35-year Weston resident who once chaired the Planning and Zoning Commission, on which he served for nearly 11 years. He recently retired as a finance consultant and is a trained civil engineer.
Mr. Farr said "this town's major asset is high-quality low-density housing with a great school system," and that "we need to keep solid stewardship of our finances."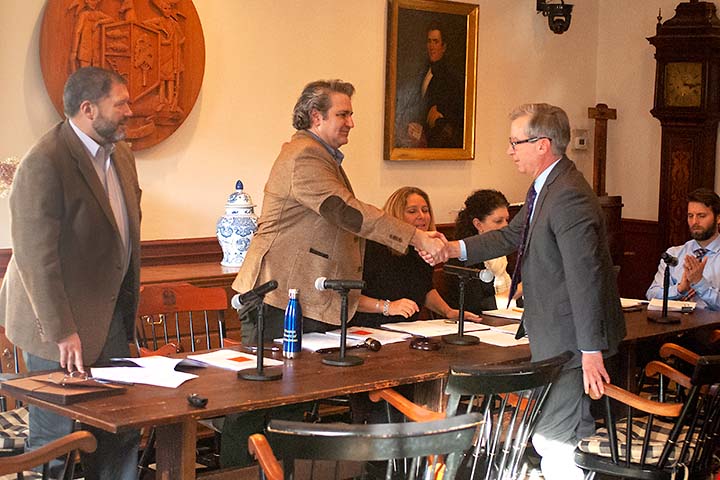 Greg Murphy has a long finance resumé and is currently a senior vice president at U.S. Trust, Bank of America in Westport.
Mr. Murphy told the Board he "raised four kids in Weston, still has one in the school system, and now it's time to give some back."
Both were nominated by the Republican Town Committee, approved unanimously by the Board of Selectmen, and sworn in by Town Clerk Donna Anastasia.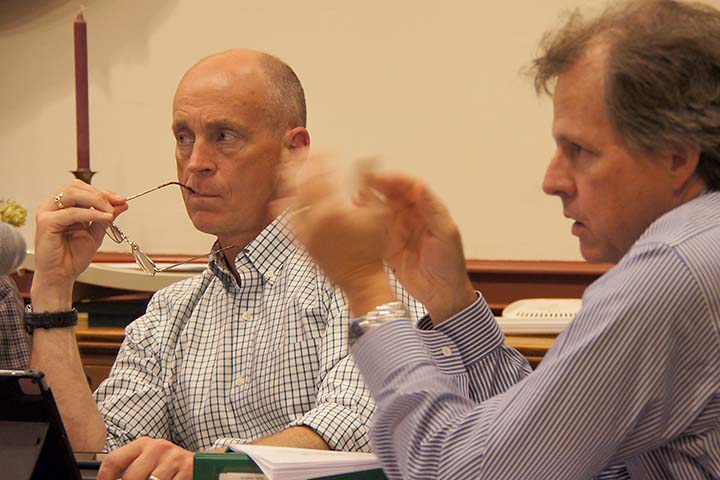 Jerry Sargent, left. Photo by M.S. Wirtenberg
Jerry Sargent had been a Board of Finance member for over two decades and since 2010 was its vice chairman. A longtime Weston resident, he had also served on the Strategic Planning committee and Board of Education.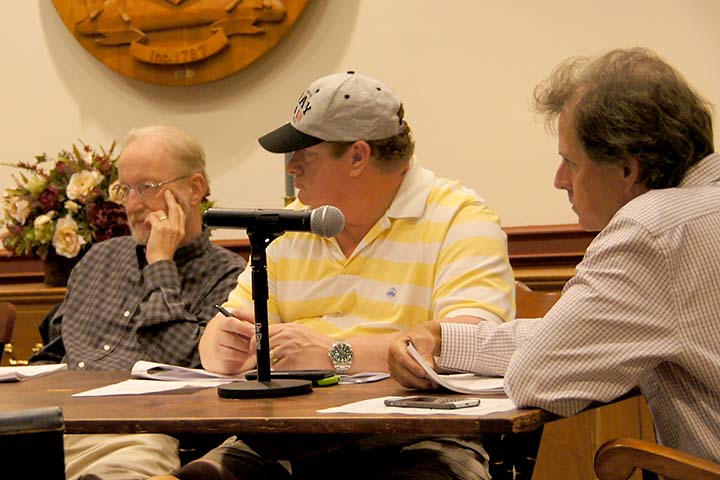 Bob Ferguson, center. Photo by M.S. Wirtenberg
Bob Ferguson was re-elected to Finance in 2017 and was chairman of the Republican Town Committee. He had lived in Weston for 15 years before moving to Wyoming.