Friends of Brian Gordon Donate for a Dog Park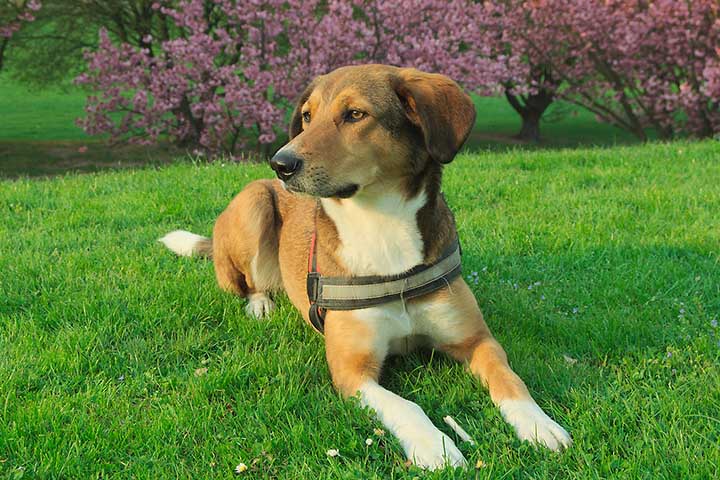 November 30, 2018 — Friends of the late Selectman Brian Gordon have donated $45,000 in his honor to Weston Dog Park, Inc.
As a result, the group, which has offered to raise a total of roughly $85,000 to fund construction of a dog park in Weston, has met its goal.
The dog park proposal was, and still is, a source of contention. In office, Mr. Gordon never publicly stated a position. His only votes as Selectman were to let the town decide. But in private, according to a close friend who spoke at his funeral, he saw the proposal as an attractive town amenity and was dismayed that discussion of it had become acrimonious.
Voters approved the proposal in a Special Town Meeting on April 4, 2018.
When Mr. Gordon died earlier this month, his friends decided that helping make the park come to pass would be a fitting tribute. If the project proceeds, a plaque will be installed dedicating the park to Mr. Gordon's memory.
Maria Proto, who heads Weston Dog Park, Inc., said the group is "overwhelmed" and "deeply touched" by the gift. "There is also a deep sense of sadness and loss that it came about in such tragic circumstances," she added.
The group has been raising money since the April vote in activities as small as selling dog treats at a Memorial Day Fair table to an upscale silent auction and soliciting private donations. Despite having met its goal — which it committed to in the draft Memorandum of Understanding put before voters — the group will continue fundraising.
"Every extra dollar we bring in will be used to defray the Town's portion of the costs," said Ms. Proto.
The Town's portion of the costs involve building a driveway to access the 36-acre Moore Property, which was purchased in 2003 for $2.3 million and set aside for future municipal use. The dog park would occupy about 3-½ acres of the land.
So far, no Town funds have been set aside for that purpose. That is one remaining issue. It appears funding will not even be considered at Town Hall until other matters are resolved.
One such matter is a complaint filed with the State Election Enforcement Commission by a resident alleging that Weston Dog Park, Inc., acted improperly in the public vote. We will report on that at a later time.
The remaining matter is a lawsuit challenging the project's approval by the Conservation Commission. That will also be the subject of a later report. The action has not yet reached the court's docket, and until it at least reaches that stage it seems unlikely the Town will consider funding.
Despite the opposition and the driveway construction being in limbo, Ms. Proto is optimistic the dog park will become a reality. "From the start, we knew it would be a long process," she said. "But this generous gift from Brian Gordon's friends is inspiring."