Christian Blechinger, 49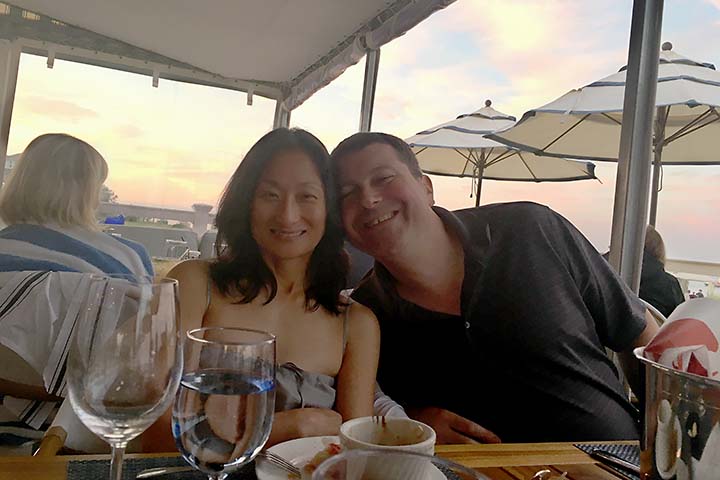 Mr. Blechinger and his wife, Jacqueline.
November 27, 2018 — Christian Blechinger, age 49 of Weston, CT died unexpectedly on Saturday November 24, 2018. The son of Anton Blechinger and Ingrid Sommerfeld, Christian grew up in Munich, Germany. At 19 he enrolled in Georgetown University and graduated with a B.S. in International Economics. Later, he earned his MBA from Columbia Business School. It was at Columbia where Christian met his future bride, Jacqueline Kim, during a happy hour on the steps of Uris Hall.
Christian approached work with passion and determination moving quickly from strategy consulting with American Management Systems and Booz Allen Hamilton into corporate management. Since 2004, Christian held senior executive positions at GE Capital, Mastercard and IBM.
Christian was affiliated with many community and social organizations. He was a Masonic Brother at Temple Lodge 65 AF & AM, and held the position of Senior Steward. Christian earned his Master Mason degree in 2011. He was also a member of the Norfield Congregational Church and Aspetuck Valley Country Club.
Notwithstanding his many accomplishments, Christian will be remembered for his devotion to his friends and family. At 6'3", his elegant presence was felt in any room, but it was Christian's easy smile and full-out laugh that filled it. He had a boyish grin and an outstanding sense of humor (just ask any of his Delta Phi Epsilon fraternity brothers). And there was nothing he enjoyed more than playing roughhouse with his beloved twins Celia and Max and of course, Heidi their Wheaten Terrier.
As a baby, Christian's first word was "auto" which foreshadowed his life-long love affair with fast cars—especially Porsches, and specifically the Porsche 911. He particularly enjoyed travel, and his adventures took him throughout Europe, South Africa, India, Iran, Dubai, and Southeast Asia.
Predeceased in death by his father, Anton Blechinger, Christian is survived by his wife, Jacqueline; two children, Celia and Maximilian; and his mother, Ingrid Sommerfeld.
Visitation will be on Saturday, December 8, 2018 from 5 P.M.—9 P.M. at the Harding Funeral Home, 210 Post Road East, Westport, CT 06880. His memorial service will be held on Sunday, December 9, 2018 at 1 P.M. in the Norfield Congregational Church, 64 Norfield Road, Weston, CT 06883. In lieu of flowers, please consider a contribution in memory of Christian to The Norfield Congregational Church.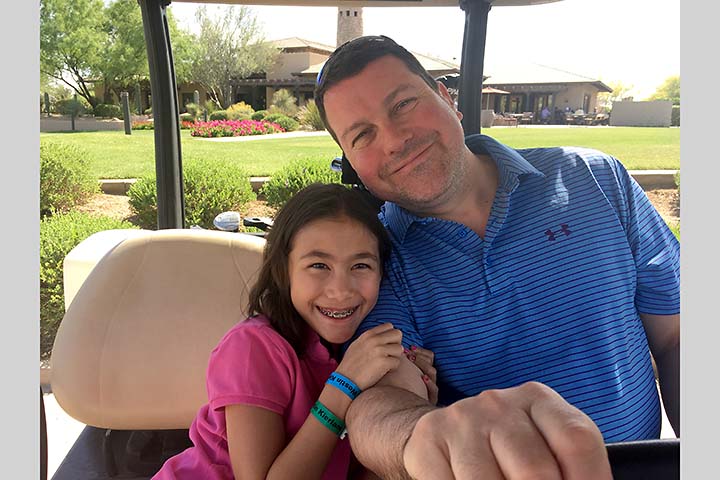 Mr. Blechinger and his daughter, Celia.