Brian Gordon, Selectman, Dies at 49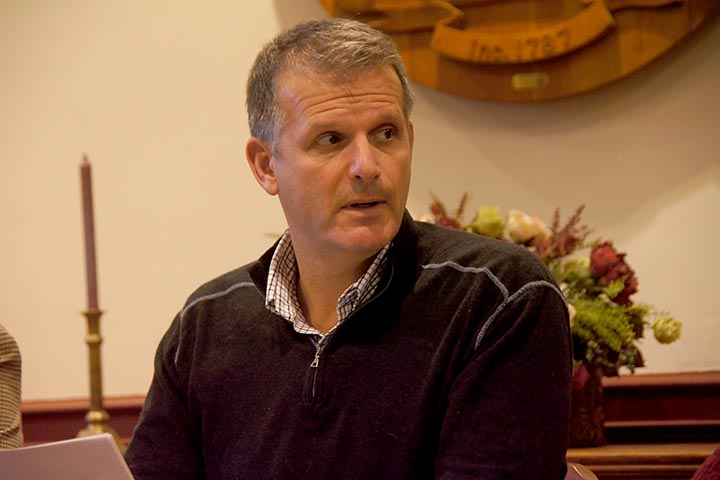 Photo: M.S. Wirtenberg
November 18, 2018 — Weston Selectman Brian Gordon has passed away at the age of 49 after a months-long battle with cancer.
From First Selectman Chris Spaulding:
"It is with great sadness I share that Selectman Brian Gordon has lost an epic struggle with cancer. He courageously continued to serve our town to the very end. There will be a service at noon this Wednesday at Temple Israel in Westport. Our thoughts and prayers are with his family."
Dr. Spaulding said he is "devastated" by the news, and that it is an "incomprehensible loss."
We understand that Mr. Gordon's family is requesting privacy at this difficult time.
We will provide more details about Wednesday's service as soon as we have them.
Our hearts go out to the Gordon family and Brian's friends and colleagues.